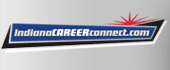 Job Information
Travelers

Senior Consultant - Data Analytics Engineer- Remote

in

Indianapolis

,

Indiana
Company Summary
Taking care of our customers, our communities and each other. That's the Travelers Promise. By honoring this commitment, we have maintained our reputation as one of the best property casualty insurers in the industry for over 160 years. Join us to discover a culture that is rooted in innovation and thrives on collaboration. Imagine loving what you do and where you do it.
Job Category
Analytics & Research, Bus Intelligence & Management Information
Target Openings
1
Job Description Summary
BI Analytics & Research Data Engineering team is seeking highly motivated Data Analytics Engineer to perform the data acquisition, preparation and performs basic analysis leveraging a variety of data programming techniques in support of a large data scientist team.
Business Insurance Analytics & Research Data Engineering team is responsible for data exploration, acquisition, preparation and feature engineering tasks in creation of modeling datasets. The Sr Associate, Data Analytics Engineer will assist research projects by performing data acquisition, exploration, preparing data and developing/automating data pipelines. Multiple technologies are used, with new approaches emerging quickly in this fast moving and exciting role.
For this role, the candidate should have experience with SQL, Python and cloud. The candidate should have passion for working with data and problem solving. Remote work is an option.
Primary Job Duties & Responsibilities
You will:
Build and operationalize moderately complex data solutions, correct problems, apply transformations, and recommend data cleansing/quality solutions.

Participate in the design of moderately complex data solutions.

Apply moderate data derivations and assist with complex business transformation rules and data requirements.

Perform analysis of moderately complex sources to determine value and use and recommends data to include in analytical processes.

Manipulates raw data into information fit for analysis, applying needed logic or requirements from subject matter expert.

Develops data pipelines in python, spark by performing data transformations and derivations

Perform data and system analysis, assessment and resolution for defects and incidents of moderate complexity and correct as appropriate.

Data Solutions & Analytic Implementations:

Perform testing (functional and non-functional) on data movement and transformation code and data components.

Operationalize and automate moderately complex data pipelines.

Build, test, and implement moderately complex analytic business processes, including pilots and proof of concepts.

Apply knowledge of current industry trends and techniques to formulate solutions within the context of assigned projects and/or enhancements.

Data Culture:

May present complex information to next level of management.

Work within Travelers standards, processes, and protocols.

Incorporate core data management competencies – data governance, data security, data quality.

Collaborate with your team to support delivery and educate end users on data products/analytic environment.

Partner with business users on data products/analytic environment and deliver training.
Minimum Qualifications
3 years of relevant experience with data tools, techniques, and manipulation required
Education, Technical Skills & Experience
Education:

College Degree in STEM related field

Technical Skills:

Intermediate knowledge of data tools, data processing patterns, pipelines and techniques

Programming Languages: Python, Spark, SQL, Hive

Cloud Platforms: AWS (Preferred), Azure, GCP

Databases

Preferred Skills:

Cloud Orchestration & Automation : Jenkins Pipelines, Lambda, Step functions, AutoSys

Experience:

4 years of relevant experience with data tools, techniques, and manipulation preferred.
Other Skills & Competencies
Communication Skills:

Ability to communicate thoughts/designs/ideas in an unambiguous manner and adjusts communication based on audience.

Exhibits active and effective communication skills with team members – including active listening and effective written and verbal communication skills.

Effectively contributes and communicates with the immediate team.

Problem Solving & Decision Making:

Able to recognize and analyze business and data issues of intermediate complexity with minimal supervision.

Able to recognize when escalation is necessary.

Able to leverage previous experience to consider a variety of alternatives to arrive at a timely, practical, and cost-effective solution to resolve defects or incidents.

Relationship Management:

Ability to foster relationships with peers to achieve objectives.

Practices objectivity and openness to others' views.

Able to recognize and support team priorities.

Works with other technical areas to achieve project/department or division goals.

Planning and Project Management:

Able to manage time and competing priorities and provide management with accurate and timely status information.

Able to accurately evaluate and estimate tasks.
Employment Practices
Travelers is an equal opportunity employer. We value the unique abilities and talents each individual brings to our organization and recognize that we benefit in numerous ways from our differences.
If you have questions regarding the physical requirements of this role, please send us an email (TAPHYREQ@travelers.com) so we may assist you.
Travelers reserves the right to fill this position at a level above or below the level included in this posting.
Travelers