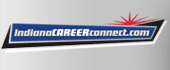 Job Information
Oracle

Senior Cloud Engineer - Systems Engineer

in

Indianapolis

,

Indiana
Analyze, design develop, troubleshoot and debug software programs for commercial or end user applications. Writes code, completes programming and performs testing and debugging of applications.
As a member of the software engineering division, you will analyze and integrate external customer specifications. Specify, design and implement modest changes to existing software architecture. Build new products and development tools. Build and execute unit tests and unit test plans. Review integration and regression test plans created by QA. Communicate with QA and porting engineering to discuss major changes to functionality.
Work is non-routine and very complex, involving the application of advanced technical/business skills in area of specialization. Leading contributor individually and as a team member, providing direction and mentoring to others. BS or MS degree or equivalent experience relevant to functional area. 7 years of software engineering or related experience.
Oracle is an Affirmative Action-Equal Employment Opportunity Employer. All qualified applicants will receive consideration for employment without regard to race, color, religion, sex, national origin, sexual orientation, gender identity, disability, protected veterans status, age, or any other characteristic protected by law.
This is a remote/office based position which may be performed anywhere in the United States except for within the state of Colorado.
ORACLE CORPORATION / Opower
Opower - Senior Cloud Engineer / Systems Engineer
Arlington, VA location preferred - Open to remote work
At Oracle's Utilities Global Business Unit (UGBU), our vision is to ensure that every global citizen has access to clean and affordable energy and water. The Opower software-as-a-service solution helps people be more energy efficient by delivering personalized energy insights to their energy use. We believe that by engaging customers about their energy use we can improve their relationship with their utility, help them save money on their energy bill, and reduce energy consumption around the world.
Responsibilities include all facets of System engineering - design, documentation, implementation, capacity planning, monitoring, troubleshooting, enforcing standards and interfacing with infrastructure team, network team, application owners. Securing systems by establishing and enforcing policies, support in line with security policy.
Excellent detail-oriented and methodical approach to implementation and problem solving. Ability to represent the team well, evangelize technology and effectively train and mentor others. Must have excellent interpersonal and communication skills (written & verbal) and be able to communicate complex technical information to a wide variety of individuals and groups. Lead efforts with internal and external entities on complex issues to ensure systems availability and stability.
What does Opower do? We're applying cutting edge computer science to one of humanity's greatest challenges: Energy. Our utility customers around the world give us energy usage data for tens of millions of their customers which we then analyze and aggregate using the latest software technologies to motivate consumers to use less energy.
Qualifications
Eight to ten (8-10) years of demonstrated on-the-job system administration experience in Linux

Ability to create scripts to automate tasks using Pearl, Python, Ruby, or similar

Develop and deploy software engineering and automation solutions for an enterprise Linux infrastructure using a variety of tools (e.g., Puppet, Chef, Git, Jenkins, Terraform)

Demonstrated knowledge of containerization – Docker / Kubernetes.

Provide technical guidance in software engineering techniques and automated support tools

Provide operational pager/phone duty support

Complete day to day Operations & Maintenance tasks

Demonstrated knowledge of modern cloud environments,

Perform operating system software updates, upgrades and patches

Perform technical evaluations, analysis and troubleshooting for all supported servers in response to help desk tickets including, server failures, full systems outages and troubleshooting

Experience running and maintaining a 24x7 Internet-oriented production environment, preferably across multiple data centers, involving (preferably) hundreds of machines

Team player with excellent communication skills and positive attitude

Flexible, versatile, and adaptable to day to day activities

Prepare required documentation, including both program-level and user level documentation

Solid networking knowledge.

Excellent troubleshooting skills
About You
You proved yourself as a DevOps / CloudOps engineer with exceptional organizational skills.

You have experience working with cloud infrastructure / cloud environments.

You always know the health and capacity of your systems because you collect the right data and have the right views to give you confidence.
Job: *Product Development
Organization: *Oracle
Title: Senior Cloud Engineer - Systems Engineer
Location: VA,Virginia-Arlington
Requisition ID: 21000HH5
Other Locations: United States
Oracle