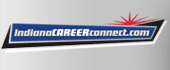 Job Information
Adidas America

Screen Printing Coach/Trainer

in

Indianapolis

,

Indiana
Screen Printing Coach/Trainer
Purpose : The Screen Print Coach is responsible for reinforcing training material and best practices. Mentoring/training new hires on press, as well as coaching existing staff. This position will work with all Screen printing associates with the goal of driving efficiency improvements through consistent training, knowledge transfer, and follow-up.
Key Responsibilities:
Will be accountable for taking each new staff member through the on-press screen/hand print curriculum, teaching the basics of the machines, safety, vocabulary and working with them on their first setups and runs.

This person will be responsible for following up on trainees/trainers ensuring best practice is being followed.

Ensure all training documentation regarding best practices, safety protocol, and new hire orientation is current and collaborated across shifts.

Maintain clear documentation on associate trends including initial training sessions and follow up sessions

Conduct group demonstrations on the manufacturing floor regarding new processes, training updates, and new hire orientations.

Maintain consistent communication with internal R&D regarding new processes garment types and/or products.

Translate standards/pay variables to ensure associates understand how efficiencies are calculated.

Become proficient operating all adidas INDYmanufacturing equipment

Train all new employees on manufacturing excellence and best practices ensuring the ability to meet adidas production and quality standards.

Responsible for continuous development of skills and techniques with existing employees, specifically lower performing associates.

Lead/track coaching sessions and clearly communicate progress with manufacturing management.

Communicate with production art on separation issues presented on the floor as well as successes.

Will give directives on changes made in our process, new techniques and important troubleshooting notes to the lead trainer and training operators on all shifts.
Key Relationships:
Training Manager

Screen Print Managers

Manufacturing associates

Engineering

Production Art/R&D
Objectives of position:
Increase efficiency

Improve quality

Increased retention of associates

Increase safety
Knowledge Skills and Abilities :
Computer skills including, Excel, Word, and Outlook, Power Point a plus

Must have flexibility in shift and hours with ability to work overtime as necessary

Ability to track and document results accurately.

Ability to interpret and translate data to the production floor.

Ability to learn the operation of production equipment.

Ability to communicate effectively both from an individual and group standpoint.

Ability to communicate effectively both verbally and written in English- bi-lingual a plus

Must maintain a high level of professionalism and the ability to maintain a high level of confidentiality.
Requisite Education and Experience / Minimum Qualifications:
HS Diploma, college degree preferred

Printing experience preferred

Demonstrable experience in leading teams and/or training personnel.
At adidas we have a winning culture. But to win, physical power is not enough. Just like athletes our employees need mental strength in their game. We foster the athlete's mindset through a set of behaviors that we want to enable and develop in our people and that are at the core of our unique company culture – the 3Cs: CONFIDENCE, COLLABORATION and CREATIVITY.
CONFIDENCE allows athletes to make quick decisions on the field, to reach higher. For us at adidas confidence means acknowledging that we don't have all the answers. But we are willing to take risks, we try new things. And if we fail, then this is part of our learning – it helps us improve.

COLLABORATION . Every elite athlete relies on partners: coaches, teammates, and nutritionists. We, too, know that we are stronger together. Winning as one team takes open and candid dialogue, inclusiveness and trust in each other's abilities and talents.

Being the best sports company in the world takes CREATIVITY . No great athlete succeeds by copying their predecessors' training plans and strategies. We have to be open to new ideas, explore, gain an edge and stand out. Only then can we succeed.
adidas celebrates diversity, supports inclusiveness and encourages individual expression in our workplace. We do not tolerate the harassment or discrimination toward any of our applicants or employees. We are an Equal Opportunity Employer.
Job Title: Screen Printing Coach/Trainer
Brand: adidas
Location: Indianapolis
TEAM: Sourcing
State: IN
Country/Region: US
Contract Type: Full time
Number: 292348
Date: Jan 14, 2021
Adidas America