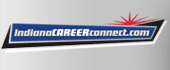 f a company that is <a href="https://www.aecom.com/without-limits/" target="_blank">pioneering the future </a>. Our teams around t
ture that champions <a href="https://www.aecom.com/careers/diversity-inclusion/" target="_blank">inclusion, diversity </a> and overall <a href="https://wellbeingataecom.com/" target="_blank">employee well-being </a> through programs su
any leadership. Our <a href="https://www.aecom.com/about-aecom/core-values/" target="_blank">core values </a> define who we are,
es down to not only <a href="https://www.aecom.com/about-aecom/corporate-responsibility/" target="_blank">delivering a better world </a>, but working to "ma
Job Information
AECOM

Scientist II

in

Indianapolis

,

Indiana
United States of America - Indiana, Indianapolis
Job Summary
AECOM is actively seeking a Project Scientist to be part of our asbestos/lead/mold program in Indianapolis, IN which includes inspection, design/plan, and abatement oversight. Responsibilities include, but are not limited to, the following which will be performed within a geographic territory: The appropriately qualified applicant will apply their knowledge and experience in the asbestos area in Indiana.
Responsibilities:
Preparing reports and other technical documents.

Compiling, evaluating, and analyzing environmental data

Conducting asbestos surveys and abatement oversight

Conducting lead paint inspections

Conducting mold / indoor air quality surveys

Conducting universal and general hazard inventories surveys

Candidate will travel within a geographic territory
Minimum Requirements
BA/BS + 2 Years of Experience or AA/AS (US) + 4 Years of Experience or Diploma / Certificate (Canada) + 4 years of experience or HS/GED + 6 years of experience
Preferred Qualifications
Asbestos certification for the state of Indiana

Report writing and disciplined approach

Frequent travel to sites is expected

Sponsorship is not available for this opportunity.
What We Offer
When you join AECOM, you become part of a company that is pioneering the future . Our teams around the world are involved in some of the most cutting-edge and innovative projects and programs of our time, addressing the big challenges of today and shaping the built environment for generations to come. We ensure a workplace that encourages growth, flexibility and creativity, as well as a company culture that champions inclusion, diversity and overall employee well-being through programs supported by company leadership. Our core values define who we are, how we act and what we aspire to, which comes down to not only delivering a better world , but working to "make amazing happen" in each neighborhood, community and city we touch. As an Equal Opportunity Employer, we believe in each person's potential, and we'll help you reach yours.
Job Category Sciences
Business Line Environment
Business Group Design and Consulting Services Group (DCS)
Country United States of America
Position Status Full-Time
Requisition/Vacancy No. 238976BR
Clearance Required No
Qualified applicants will receive consideration for employment without regard to race, color, religion, sex, national origin, sexual orientation, gender identity, disability or protected veteran status.
AECOM