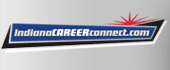 Job Information
Accenture

SAP Maximo Specialist

in

Indianapolis

,

Indiana
Accenture Overview We are a global collective of innovators applying the New every day to improve the way the world works and lives. Help us show the world what's possible as you partner with clients to unlock hidden value and deliver innovative solutions. Empowered with innovative tools, continuous learning and a global community of diverse talent and perspectives, we drive success in a new business architecture that disrupts conventional practices. Our expertise spans 40+ industries across 120+ countries and impacts millions of lives every day. We turn ideas into reality. We Are: Accenture Technology, the people who deliver the services and solutions that power our clients' businesses. We are technology rainmakers, movers and shakers. Every day, we imagine the impossible and enjoy the thrill of making it happen. We help clients tackle their biggest business problems and unlock growth potential in the cloud. Through Agile methods, we turn the New into reality at speed. We partner with key tech players, like Microsoft, Oracle, Salesforce, SAP and Workday and together, deliver bigger and better results. Ready to learn as much as you can? Because we'll give you opportunities aplenty, from informal training sessions to courses and certifications to keep your tech smarts sharp. You Are: A talented developer with deep knowledge of Maximo solutions. You're skilled in all aspects of Maximo implementation, from design and configuration to customization and support after the solution goes live. You enjoy working with people with all different skillsets, and you have a flair for negotiating and gaining consensus in a fast-paced environment. Organizational skills? You have plenty—you're a master at juggling multiple tasks and meeting deadlines. Planning and strategizing come easily to you, and you have a take-charge approach to seeing tasks through to completion. The Work: - Design and drive enterprise projects - Draw on your knowledge of the systems development life cycle (SDLC) for application development, support, and maintenance - Work in teams to support program development or future enhancements - Ensure that solutions meet client needs - Develop, test, and deploy code into the appropriate environment - Prepare technical documentation for code and design changes, and debug, monitor, and troubleshoot end-user applications - Participate in business solution workshops and share your configuration and integration expertise
For now, all Accenture business travel, international and domestic, is currently restricted to client-essential sales/delivery activity only.
Please note: The safety and well-being of our people continues to be the top priority, and our decisions around travel are informed by government COVID-19 response directives, recommendations from leading health authorities and guidance from a number of infectious disease experts.
Here's What You Need: - Minimum 2 years asset management application development and integration to ERP systems experience - Must be a Enterprise Asset Management super-user - Minimum 2 years previous experience in a technical advisory or consulting role preferably within utility industry documenting functional and technical designs, configuring Enterprise Asset Management applications to support client business processes and associated user stories across the work order life cycle. - Bachelor's Degree or equivalent
Bonus Points If: - You improvise and adapt to lead clients and teams through change and ambiguity - You've gained the trust of your clients and partnered with them to: design business process, lead design thinking workshops, develop business case, deliver agile projects, develop new operating model, manage talent and change, co-create intellectual property
Our offer
Accenture is an incredible place to work - and keep learning. By joining us, you'll become part of a global company with a world-class brand and reputation. Besides the work we do for our clients, we're really proud of our vibrant, diverse workplace culture: we believe in openness and honesty, fairness and equality, common sense and realism. We want to get to know the real you and help you explore and grow - whatever it is you're great at. So you will always have lots of learning opportunities (formal and informal) to improve your role-specific skills and expertise.
Applicants for employment in the US must have work authorization that does not now or in the future require sponsorship of a visa for employment authorization in the United States and with Accenture.
Equal Employment Opportunity Statement Accenture is an Equal Opportunity Employer. We believe that no one should be discriminated against because of their differences, such as age, disability, ethnicity, gender, gender identity and expression, religion or sexual orientation. Our rich diversity makes us more innovative, more competitive and more creative, which helps us better serve our clients and our communities. All employment decisions shall be made without regard to age, race, creed, color, religion, sex, national origin, ancestry, disability status, veteran status, sexual orientation, gender identity or expression, genetic information, marital status, citizenship status or any other basis as protected by federal, state, or local law.
Accenture is committed to providing veteran employment opportunities to our service men and women. For details, view a copy of the Accenture Equal Opportunity and Affirmative Action Policy Statement Requesting An Accommodation
Accenture is committed to providing equal employment opportunities for persons with disabilities or religious observances, including reasonable accommodation when needed. If you are hired by Accenture and require accommodation to perform the essential functions of your role, you will be asked to participate in our reasonable accommodation process. Accommodations made to facilitate the recruiting process are not a guarantee of future or continued accommodations once hired. If you would like to be considered for employment opportunities with Accenture and have accommodation needs for a disability or religious observance, please call us toll free at 1 (877) 889-9009, send us an email or speak with your recruiter.
Other Employment Statements
Candidates who are currently employed by a client of Accenture or an affiliated Accenture business may not be eligible for consideration. Job candidates will not be obligated to disclose sealed or expunged records of conviction or arrest as part of the hiring process. The Company will not discharge or in any other manner discriminate against employees or applicants because they have inquired about, discussed, or disclosed their own pay or the pay of another employee or applicant. Additionally, employees who have access to the compensation information of other employees or applicants as a part of their essential job functions cannot disclose the pay of other employees or applicants to individuals who do not otherwise have access to compensation information, unless the disclosure is (a) in response to a formal complaint or charge, (b) in furtherance of an investigation, proceeding, hearing, or action, including an investigation conducted by the employer, or (c) consistent with the Company's legal duty to furnish information.
Unless expressly indicated, this role is not open in the state of Colorado.
Accenture