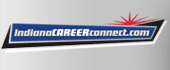 Job Information
Covance

Sample Handling Asst I- First Shift

in

Indianapolis

,

Indiana
Job Overview:
The Sample Handling Assistant is accountable for the handling/storing and processing of irreplaceable clinical trial specimens. The Assistant supports the various teams of the Specimen Management and is a liaison between Specimen Management and the other laboratory. Sign-on Bonus of $1000.
Shift: M-F, 5am-1:30pm (or completion of work).
Ensure that specimens are picked up from the appropriate department, sorted, pre-scanned and registered into the appropriate temperature bins in a timely fashion.

Identification of problem samples and corrects routing of these specimens.

Close and prepare SDS shipments.

Accountable for accurately identifying specimens that need to be discarded and completing the discard process.

Creation of new storage drawers for use in the registration process and the ability to complete location moves in the SMART database.

Consolidate and move drawers as specified to effectively utilize freezer space.

Perform basic freezer maintenance including but not limited to:

Acts as a backup to the freezer coordinator.

Monitor, respond to and resolve issues with alarming Specimen Management units, and/or appreciate department, to ensure regulatory compliance and monitor follow-up for corrective actions.

Accountable for initialing appropriate freezer documentation

Understand the pull list and pull the specimens from the freezers.

Understand and apply the shipping instructions and pack the specimens as per requirements.

Generation and application of specialized labels, to include mini labels and/or computer generated bar codes.

Perform any QC needed during the process of pulling and packaging.

Must be able to QC shipments shipped thru SMART.

QC packages and shipping documents.

Stock supplies from warehouse.

Ship packages thru SMART.

Ship pass-through and Transfer Test packages to other Covance locations.

Generate and download EPLs from SMART.
Education/Qualifications:
Minimum High School Diploma
Experience:
Minimum 1-year applicable work experience

Able to work in a team as well as independently

Dynamic attitude and ability to work under pressure

Ability to take up challenges

Strong detail orientation

Strong communication and organizational skills

Ability to use several software packages i.e. Word, Excel, Access
Covance is committed to diversity in the workplace and is an equal opportunity employer (Minority/Female/Individual with Disability/Veteran/Sexual Orientation/Gender Identity). Your confidentiality and privacy are important to us.
Covance