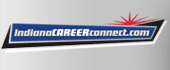 Job Information
Indy Gov

Property Room Technician

in

Indianapolis

,

Indiana
Property Room Technician
Print (http://agency.governmentjobs.com/indianapolis?jobID=3110630&sharedWindow=0)
Apply
Property Room Technician
Salary
$27,851.00 Annually
Location
City County Building, IN
Job Type
Full Time
Department
Department of Public Safety-IMPD
Job Number
06032
Closing
9/8/2021 11:59 PM Eastern
Description

Benefits

Questions
Position Summary
Position is responsible for assisting with the intake, processing, release, and disposal of supplies and evidence for the Indianapolis Metropolitan Police Department (IMPD), including firearms, large sums of money, and valuables. This position is also responsible for conducting preliminary drug identification testing on suspected narcotics.
Position Responsibilities
Receives and processes supplies, property, and evidence submitted to Property Branch (personal, evidence, money, firearms, bicycles, etc). Prepares and enters property inventory identifying information; tags and stores property; enters information into property section computer inventory system (i.e.,WinAce).
Maintains, verifies and handles all property received (may include dangerous, hazardous and toxic materials).
Conducts court-ordered preliminary identification testing of drug evidence; informs officers, prosecutors and court of test results so that correct charges can be made, proper bail can be set, and appropriate release actions can be taken regarding the prisoner in the case.
Seeks to identify owners. Reviews information to identify potential owner; correlates property with inventory using identifying information; notifies potential owner (mail, phone, etc).
Processes release of property. Verifies identification of property and individual requesting release; releases property upon proper identification and documentation; updates property control systems.
Releases evidence to authorized personnel. Releases evidence/property to appropriate individuals (i.e., authorized law enforcement officer, individual of the Criminal Justice Agency). Updates evidence/property control systems.
Receives evidence returned from court. Updates evidence/property control systems.
Processes evidence for disposal. Notifies appropriate personnel; updates evidence/property control systems; prepares and places property for auction or destruction in accordance with established policy and procedures.
Assists in processing, issuing, and inventory of supplies for the Department. Verifies inventory requisition forms completed and signed; pulls and distributes supplies; delivers bulk supplies, materials, and various office equipment as appropriate; updates property control systems.
Performs inventory storage maintenance duties. Receives, records, and stocks supplies, materials, and equipment; load/unload items from delivery vehicles; stocks and shelves supplies/materials as appropriate; assists in the organization, arrangement and utilization of property storage area; assists in the maintenance upkeep of cleanliness and order as appropriate.
Prepares reports.
Monitors officers when submitting drug evidence and other property. Ensures documentation completed accurately and properly.
Attends training sessions to maintain up-to-date knowledge on evidence/property procedures. Attends initial and periodic preliminary drug testing training from Marion County Crime lab personnel.
This list of duties and responsibilities is not intended to be all-inclusive and may be expanded to include other duties or responsibilities that management may deem necessary from time to time.
Qualifications
High School Diploma or equivalent and two (2) years prior work experience is preferred. Effective communication skills, knowledge of inventory control, ability to lift and carry equipment and supplies 25 to 50 pounds, ability to operate general office equipment and customer service skills required. Must pass an employment physical. Must pass a pre-employment polygraph test, as well as periodically while assigned to the Property Branch. Must be able to successfully pass initial and periodic preliminary drug testing training. Position is subject to random drug screenings. Requires knowledge of law enforcement information systems, records management, information release protocol, and basic mathematics. Must be able to learn and utilize property and evidence management software. Ability to handle occasional hostile personal contacts; communicate effectively, both orally and in writing; observe and record events accurately and completely. Must be able to operate property section vehicles (truck, van) and obtain and maintain a valid Indiana Driver's License.
Independent Judgment
Actions are controlled by established policies and procedures. Supervisor generally available. However, independent action is needed to identify problems and take appropriate action. High degree of confidentiality required. May have to deal with hostile individuals. Errors could have a significant negative impact on the Indianapolis Metropolitan Police Department and/or court proceedings.