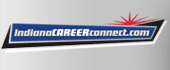 Job Information
Oracle

Principal Cloud Security Architect | Public Sector DoD Presales

in

Indianapolis

,

Indiana
Provides direction and specialist knowledge in applying the technology/application to client business. Facilitation of customer product/application understanding through presentations demonstrations and benchmarks; provision of support throughout the sell.
As a Principal Sales Consultant you will be responsible as the expert for formulating and leading presales technical / functional support activity to prospective clients and customers while ensuring customer satisfaction. Acts as a technical resource and mentor for less experienced Sales Consultants. Focuses on large or complex sales opportunities that need creative and complex solutions. Develops productivity tools and training for other Sales Consultants. Develops and delivers outstanding Oracle presentations and demonstrations. Leads any and all aspects of the technical sales process. Advises internal and external clients on overall architect solutions.
Leading contributor individually and as a team member, providing direction and mentoring to others. Work is non-routine and very complex, involving the application of advanced technical/business skills in area of specialization. 3 years vendor (sales and marketing) experience. 7 years business experience with relevant computer applications or database/tools. Ability to implement the most advanced product features. Thorough knowledge of system and application design. In depth knowledge of competitors. Demonstrated project management skills. Demonstrated excellent verbal and written communication skills: needs analysis, positioning, business justification, closing techniques. Ability to persuade others through presentations, demonstrations, and written communication. Ability to travel as needed. A/BS degree or equivalent, advanced degree highly desirable.
This is a remote/office based position which may be performed anywhere in the United States except for within the state of Colorado.
Oracle is an Affirmative Action-Equal Employment Opportunity Employer. All qualified applicants will receive consideration for employment without regard to race, color, religion, sex, national origin, sexual orientation, gender identity, disability, protected veterans status, age, or any other characteristic protected by law.
Cloud Security Architect
_Preferred Qualifications_
Oracle has built a true enterprise cloud which combines the elasticity and agility of shared infrastructure with granular control, security and performance-predictability that is quickly becoming the market's most competitive offering. Security is both a differentiator and a topic that is in the critical path of every customer's successful adoption of Oracle Cloud Infrastructure (OCI).
Oracle is looking for a Oracle Public Sector U.S. Department of Defense(DoD) Cloud Security architect
As a Cloud Security Architect, you will work with Oracle's Public Sector DoD customers to help them securely adopt Oracle Cloud Infrastructure (OCI). In this role, you will be guiding our customers' cloud security architecture through the stages of cloud adoptions from lift-and-shift of mission critical applications to development of new cloud-native applications. The right candidate will be comfortable presenting to DoD leaders, security architects, cloud architects, and DevSecOps engineers.
_Responsibilities:_
Communicate Oracle's Cloud Security strategy to DoD leaders and technical leaders
Work closely with Product Management to develop and deliver differentiated value propositions
Work with customers to define the security architecture for their OCI workloads
Build customer-centric, best-in-class assets for understanding and using security on OCI
Preferred Requirements:
12 Years of Technology Experience
5 years of computer security experience
3 years cloud migration or cloud security architecture experience with Oracle, AWS, Azure, or GCP
Experience and Knowledge of security guidelines and compliance frameworks: DoD DISA Cloud Computing Security Guide(CCSRG), DoD DISA Secure Cloud Computing Architecture(SCCA), FEDRAMP, DoD IL2/4/5/6, DoD Security Technology Implementation Guidelines(STIG), PKI/CAC, FIPS, NIAP Common Criteria, IPv6, NIST, PCI, HIPAA, etc.
Scripting/development experience in: Python, Node.js, Java, Bash, etc.
Cloud Networking & Security experience: networks, subnets, route tables, gateways, DNS services, load balancers, firewalls, auditing, logging, etc.
Infrastructure as Code experience: Terraform, Kubernetes CloudFormation, Azure Resource Manager
Knowledge of JSON, YAML, SQL
Preferred Experience and Knowledge: Oracle Database, Oracle Weblogic, Oracle E-Business Suite, Oracle Identity & Access Management.
_Preferred Certifications:_
Preferred: One or more cloud certifications: OCI Associate Architect, OCI Architect Professional,AWS Certifications: AWS Solutions Architect, AWS Security Specialist, Microsoft Certified: Azure Security Engineer, Associate, Microsoft Certified: Azure Solutions Architect, GCP Cloud Architect Certification, Splunk Certified Enterprise Architect
Preferred: Certifications: CEH, CISSP, and/or CCSP
Job: *Pre Sales
Organization: *Oracle
Title: Principal Cloud Security Architect | Public Sector DoD Presales
Location: United States
Requisition ID: 210008O4
Oracle