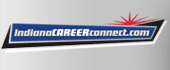 Job Information
Accenture

Performance Diagnostic Engineer

in

Indianapolis

,

Indiana
ARE YOU READY to step up to the New and take your technology expertise to the next level?
Do you have a passion for using new technologies to make a positive impact on business and community? Want a role that provides you with a sense of purpose and satisfaction? Then join Accenture Technology and build a rewarding career improving the way the world works and lives, as you help clients shift to the New using leading-edge technologies on some of the coolest projects you can imagine.
Thrive in our highly collaborative, digitally-driven and innovation-led environment. Nurture your talent for thoughtful and game changing solutions in our inclusive culture that values diversity of ideas, experiences and backgrounds.
WORK YOU'LL DO
As an Application Performance Engineer, some of your key responsibilities may include:
Defining the strategy for enabling performance diagnostics and monitoring through the use of an Application Performance Management (APM) tool, other monitoring tools, and diagnostic techniques.

Identifying, evaluating, and recommending monitoring tools and diagnostic techniques relevant to the application architecture. Assess gaps in as-is monitoring tool capabilities and recommend tools to augment or replace.

Learning an application's design to assess for performance risks and identify areas to apply past learnings

Instrumenting applications to enable performance diagnostics and monitoring

Collaborating with Performance Engineering leads and project team to review and refine application NFRs, SLAs, & KPIs to create acceptance criteria and performance budgets necessary to measure, validate, and improve performance

Collaborating with developers to promote the concept of performance engineering during all phases of the SDLC to detect and correct performance issues earlier in the lifecycle

Monitoring application performance during performance tests or production usage through the use of APM and other monitoring tools to isolate the fault domain, dive deep into application code, and identify root cause of performance issues.

Utilizing static code and dynamic code analysis to identify performance and maintenance concerns

Profiling application performance from end-user perspective to inventory performance concerns and suggest tuning opportunities across the application stack

Performing deep dive JVM analysis examining garbage collection logs, heap dumps, and thread dumps as needed.

Documenting performance findings and recommendations

Interacting with client and/or Accenture development, operations, and infrastructure resources to recommend solutions to remediate performance issues

Participating in re-architecture, redesign, and refactoring decisions to satisfy performance requirements

Developing dashboards and reports to provide ongoing visibility into the performance of client applications

Contributing learnings and experiences to the Accenture Performance Engineering community

For now, all Accenture business travel, international and domestic, is currently restricted to client-essential sales/delivery activity only.

Please note: The safety and well-being of our people continues to be the top priority, and our decisions around travel are informed by government COVID-19 response directives, recommendations from leading health authorities and guidance from a number of infectious disease experts.

Basic Qualifications

Minimum of 2 years' hands-on experience with performance tuning, diagnostic or monitoring

Minimum of 2 years' hands-on design / development experience (e.g. Java, .Net, etc.)

Minimum of 1 year hands-on experience performance diagnostics tools (e.g. AppDynamics, Dynatrace, New Relic, CA APM (previously Wily Introscope), etc.)

Ability to meet travel requirements, when applicable

Consideration will be given to candidates who hold equivalent qualifications

Education Requirement:

Bachelor's degree or equivalent (minimum 12 years work experience). If Associate's Degree, must have equivalent minimum 6 year work experience.

Preferred Qualifications

Experience delivering software designed for high concurrency, scalability, or availability

Experience using Application Performance Management (APM) tools (e.g. AppDyanmics, DynaTrace, New Relic, CA Introscope APM, HP Diagnostics)

Hands-on experience collecting performance data, analyzing, troubleshooting, and tuning

Hands on analysis, reverse engineering, debugging, and profiling Java code (e.g. Eclipse Profiler, Eclipse TPTP, JProbe, JProfiler, Yourkit, VisualVM, Valgrind, NetBeans profiler, JConsole, JBoss Profiler, JAMon, JRocket Flight Recorder)

Exposure to Cloud, SaaS, and virtualization concepts and performance concerns

Exposure to application threading and concurrency concerns

Working knowledge of operating system design , processes, and threading model

Ability to work in other languages such as JavaScript, Ruby, PHP, Perl, Python, Powershell, and Linux shell scripting

Bachelor's degree

What We Believe

We have an unwavering commitment to diversity with the aim that every one of our people has a full sense of belonging within our organization. As a business imperative, every person at Accenture has the responsibility to create and sustain an inclusive environment.

Inclusion and diversity are fundamental to our culture and core values. Our rich diversity makes us more innovative and more creative, which helps us better serve our clients and our communities. Read more here (https://www.accenture.com/us-en/about/inclusion-diversity/us-workforce)

Equal Employment Opportunity Statement Accenture is an Equal Opportunity Employer. We believe that no one should be discriminated against because of their differences, such as age, disability, ethnicity, gender, gender identity and expression, religion or sexual orientation. Our rich diversity makes us more innovative, more competitive and more creative, which helps us better serve our clients and our communities. All employment decisions shall be made without regard to age, race, creed, color, religion, sex, national origin, ancestry, disability status, veteran status, sexual orientation, gender identity or expression, genetic information, marital status, citizenship status or any other basis as protected by federal, state, or local law. Accenture is committed to providing veteran employment opportunities to our service men and women. For details, view a copy of the Accenture Equal Opportunity and Affirmative Action Policy Statement (https://www.accenture.com/_acnmedia/Careers/PDF-9/Accenture-Annual-Policy-Statement-Regarding-EEO-2018-Applicant.pdf)

Requesting An Accommodation Accenture is committed to providing equal employment opportunities for persons with disabilities or religious observances, including reasonable accommodation when needed. If you are hired by Accenture and require accommodation to perform the essential functions of your role, you will be asked to participate in our reasonable accommodation process. Accommodations made to facilitate the recruiting process are not a guarantee of future or continued accommodations once hired. If you would like to be considered for employment opportunities with Accenture and have accommodation needs for a disability or religious observance, please call us toll free at 1 (877) 889-9009, send us an email (https://www.accenture.com/us-en/contact-us) or speak with your recruiter.

Other Employment Statements Applicants for employment in the US must have work authorization that does not now or in the future require sponsorship of a visa for employment authorization in the United States and with Accenture.

Candidates who are currently employed by a client of Accenture or an affiliated Accenture business may not be eligible for consideration. Job candidates will not be obligated to disclose sealed or expunged records of conviction or arrest as part of the hiring process. The Company will not discharge or in any other manner discriminate against employees or applicants because they have inquired about, discussed, or disclosed their own pay or the pay of another employee or applicant. Additionally, employees who have access to the compensation information of other employees or applicants as a part of their essential job functions cannot disclose the pay of other employees or applicants to individuals who do not otherwise have access to compensation information, unless the disclosure is (a) in response to a formal complaint or charge, (b) in furtherance of an investigation, proceeding, hearing, or action, including an investigation conducted by the employer, or (c) consistent with the Company's legal duty to furnish information.

Unless expressly indicated, this role is not open in the State of Colorado
Accenture