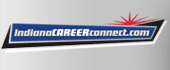 Job Information
Franciscan Health

OR Communication Rep

in

Indianapolis

,

Indiana
OR Communication Rep
Operating Room
Franciscan Health
8111 South Emerson Avenue Indianapolis, IN 46237
Call; Nights
Full-Time
High School Diploma/ GED Required
WHAT WE NEED
Reliable, helpful people
WHO WE ARE LOOKING FOR
Whether in person or over the phone, people want to be greeted by a competent professional with a warm personality. The kind of person who can find the answers to their questions and concerns pleasantly and efficiently and send them off with a sincere goodbye. It's not the job for everyone – but it might be just the right job for you.
Do you have accurate follow through? Have you been told that you give excellent customer service? Can you work well with a team to find answers and keep things moving forward? Do you value working in a faith-filled environment? If so – keep reading because we're looking for the best OR Communication Representatives in the area and we want you.
WHAT YOU WILL DO
Operate all functions of the telephones and handle phone communications.

Report or coordinate patient information or services.

Notify appropriate support team members of any malfunctions (equipment, fumes, noises, etc.).

Obtain needed supplies for patient as directed.

Provide for safe transport/transfer of patient as needed.

Revise and update surgical schedule with changes and additions.

Gather and prepare appropriate records for specific surgical procedure.

Create or revise unit documents or forms as deemed necessary by Perioperative Leadership.
WHAT IT TAKES TO SUCCEED
Maintain patient confidentiality.

Multi-task in a fast paced environment.

Strong communication and organizational skills.

Basic computer skills.

Strong customer service skills.

Exercise safe judgement in decision making.
WHAT WE'RE LOOKING FOR
1-3 Years Experience
License(s):
Certification(s):
Travel: Never or Rarely
EQUAL OPPORTUNITY EMPLOYER
It is the policy of Franciscan Alliance to provide equal employment to its employees and qualified applicants for employment as otherwise required by an applicable local, state or Federal law.
Franciscan Alliance reserves a Right of Conscience objection in the event local, state or Federal ordinances that violate its values and the free exercise of its religious rights.
Franciscan Alliance is committed to equal employment opportunity.
NURSING SERVICES ​​​​
Indianapolis, IN, US, 46237
Full-Time
Never or Rarely
employmentType: Full-Time
Nights
Indianapolis
IN
46237
8111 South Emerson Avenue