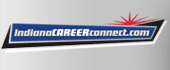 Job Information
Adidas America

Operations Associate II (Inventory Control) $16.50 with $1.00 shift diff

in

Indianapolis

,

Indiana
Operations Associate II (Inventory Control) $16.50 with $1.00 shift diff
H SHIFT: 10 hr Shift / Mon - Thu Nights (6pm - 4:30am)
Purpose: In addition to possessing proficient knowledge of Operations Associate I responsibilities in their area of responsibility, the Operations Associate II coordinates the flow of work in/out of the department and performs essential administrative tasks. This role will be required to performa variety of warehouse duties under general supervision including but not limited to selecting, packing, scanning, labeling, loading, unloading, material handling, value-added services (VAS) and/or other functions as assigned to achieve projected volume and quality goals. Accurately process orders in and out of the distribution center.
Key Responsibilities:
Utilize computerized warehouse management systems (WMS) and radio frequency (RF) scanners to process all barcoded products

Operate hand and power equipment for material handling as needed

Operate machines as needed (i.e. bagging machine, inflation machine, etc.)

Identify and communicate exceptions to the leadership team

Follow all standard operating procedures (SOPs)

Accurately record production by task and complete any necessary paperwork

Flexibility to train and work in multiple areas as well as both buildings (Post Road facility and Mt. Comfort facility)

Work safely and maintain a clean work environment

Other duties as assigned

Train and coach new hires

Troubleshoot issues to determine root cause and suggest solutions and improvements
Key Relationships:
Leadership team

Other internal departments Knowledge, Skills and Abilities :

Competent computer skills using the internet, Windows, Microsoft Office (i.e. Word, Excel, PowerPoint), and navigating adidas systems

Ability to read, write, count and distinguish colors

Ability to use equipment, including but not limited to box knife, RF scanner, manual and powered equipment

Basic math skills

Good communication skills

Ability to work overtime as needed Essential Functions: While performing the duties of this job, the employee is required to:

work in a warehouse environment with noise, dust, and varying temperatures

regularly talk, hear; sit, stand and/or walk; use fingers, hands, arms and feet to reach, feel, handle, grip, grasp, lift, operate, push, pull, bend, and/or twist for up to twelve (12) hours/day

occasionally climb, stoop, kneel and/or crouch

occasionally lift and carry items such as boxes weighing up to fifty (50) pounds

work safely on elevated surfaces (i.e. multiple level mezzanine)

reliably attend work/scheduled hours Requisite Education and Experience / Minimum Qualifications:

High School Diploma or GED equivalent.

Minimum of one (1) year experience in distribution/warehouse operations.
At adidas we have a winning culture. But to win, physical power is not enough. Just like athletes our employees need mental strength in their game. We foster the athlete's mindset through a set of behaviors that we want to enable and develop in our people and that are at the core of our unique company culture – the 3Cs: CONFIDENCE, COLLABORATION and CREATIVITY.
CONFIDENCE allows athletes to make quick decisions on the field, to reach higher. For us at adidas confidence means acknowledging that we don't have all the answers. But we are willing to take risks, we try new things. And if we fail, then this is part of our learning – it helps us improve.

COLLABORATION . Every elite athlete relies on partners: coaches, teammates, and nutritionists. We, too, know that we are stronger together. Winning as one team takes open and candid dialogue, inclusiveness and trust in each other's abilities and talents.

Being the best sports company in the world takes CREATIVITY . No great athlete succeeds by copying their predecessors' training plans and strategies. We have to be open to new ideas, explore, gain an edge and stand out. Only then can we succeed.
adidas celebrates diversity, supports inclusiveness and encourages individual expression in our workplace. We do not tolerate the harassment or discrimination toward any of our applicants or employees. We are an Equal Opportunity Employer.
Job Title: Operations Associate II (Inventory Control) $16.50 with $1.00 shift diff
Brand: adidas
Location: Indianapolis
TEAM: Supply Chain Management
State: IN
Country/Region: US
Contract Type: Full time
Number: 321788
Date: Apr 15, 2021
Adidas America