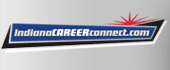 Job Information
Victory Packaging

Offset Second Press Operator Indianapolis IN

in

Indianapolis

,

Indiana
WestRock - Printing and Packaging Jobs:
The Printing Industry is healthy and growing! Find your Career in Printing with US!
We are committed to keeping you safe.
"Face masks provided"
"Daily Temperature and Health Screenings"
"Socially-distanced work stations"
Career Opportunity
Currently seeking Press Helpers (nights) for our Printing Dept. Full Health Benefits after 30 days of employment!
Responsible for the performance of manual and machine tasks in the setup, maintenance, and operation of sheet-fed offset presses to accurately produce to customer specifications.
How you will impact WestRock
Operate various sheet-fed offset presses.
Reads work orders to determine setup specifications and instructions.
Starts machines and make trial runs to verify of machine setups.
Observes and monitors machine operations to detect malfunctions and to determine whether adjustments are needed.
Assures the image is registered from unit to and runs samples to make adjustments to assure print quality and color settings are in accordance with densitometer readings.
Follows all standard operating procedures relevant to the job, position department.
Performs routine adjustments during the press run and maintain quality throughout the run.
Performs all assigned work effectively and on schedule.
Accurately follows instructions.
Maintains records of daily production, using specified forms.
Records production information such as of time spent on specific tasks.
Preserves and passes along customer artwork in clean and undamaged condition.
Keeps work area neat and clean.
Opens machines and removes/replaces damaged product, using hand tools.
Performs daily/monthly maintenance and troubleshooting.
Performs other job duties as assigned.
What you need to succeed
Must have 5-7 years of printing experience.
Must have the ability to read and interpret documents such as safety rules, operating and maintenance instructions and procedure manuals.
Must have basic computer skills (data entry).
Must have the ability to perform intermediate arithmetic including additions, subtraction, multiplication, division, decimals, fractions, ratios, etc.
Must have the ability to meet and/or pass the minimum requirement on a mechanical test or have demonstrated mechanical aptitude through prior work experience.
Must pass color hue test.
Must pass vision test.
Must be able to read a ruler.
Must be able to do accurate work.
Must demonstrate effective skills.
Must be able to self-manage time effectively.
Must be willing to work overtime as needed; significant overtime may be required during busy periods.
Must be able to maintain good attendance.
Must be able to perform all essential functions of this job with or without reasonable accommodation.
What we offer
Corporate culture based on integrity, respect, accountability excellence
Comprehensive training with numerous learning and development opportunities
An attractive salary reflecting skills, competencies and potential
A career with a global packaging company where Sustainability, Safety Inclusion are business drivers and foundational elements of the daily work.
#IN
#CB
WestRock Company is an Equal Opportunity Employer committed to creating and maintaining a diverse workforce: Minorities/Females/ Disabled/Veterans.
WestRock (NYSE: WRK) partners with our customers to provide differentiated paper and packaging solutions that help them win in the marketplace. 45,000 team members support customers around the world from more than 300 operating and business locations spanning North America, South America, Europe and Asia. Learn more at www.westrock.com.
Operations/Manufacturing
WestRock Company is an Equal Opportunity Employer committed to creating and maintaining a diverse workforce: Minorities/Females/Disabled/Veterans.
Offset Second Press Operator Indianapolis IN
Indiana-Indianapolis
ATR4072
Victory Packaging