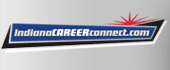 Job Information
UnitedHealth Group

NextGen Systems Analyst - Indianapolis, IN

in

Indianapolis

,

Indiana
The Clinical Analyst will provide software design, implementation, testing and ongoing support of the electronic health record system.
PrimaryResponsibilities:
Provides workflow anddirect application support within the electronic health record system.

Works with other ITareas to coordinate support of the electronic health record application system.

Identifies, developsand provides guidance for the training and continuing education needs of allAHN staff relative to the use of the electronic medical records system.

Builds and maintainssystem and practice templates, ensuring standardization and appropriatesecurity (including HIPAA requirements) throughout all AHN practices.

Creates and modifiesEHR software application.

Implements andmaintains devices that integrate with EHR software application.

Serves as a liaisonbetween the practices and the software vendor on problem resolution.

Performs qualityassurance testing of systems to ensure client satisfaction through problemdefinition, prioritization, analysis, and resolution.

Maintains currentinformation and documentation regarding software changes and enhancements toensure continued provision of the highest level of service to our members.

Provides othertechnical support as requested.

Communicates issues,resolutions and best practices to team members, administration, and superusers.

Maintains projectstatus updates and communicate updates to management.

Acts as a liaisonbetween AHN and practices for the electronic health record system.

Performs testing ofupgrades to system as provided by software vendor, and ensure that users areupdated and trained on new functionality.

Performs upgrades tomedication list or other related updates as provided by EMR vendor.

Provides implementationsupport.

Travels to remoteoffices or vendor sites as needed.

Strong analytical,problem solving, troubleshooting skills are required.

Ability to read andinterpret documents such as safety rules, operating and maintenanceinstructions, and procedure manuals.

Ability to writeroutine reports and correspondence.

Ability to speakeffectively before groups of customers or employees of organization.

Ability to add,subtract, multiply, and divide in all units of measure, using whole numbers,common fractions, and decimals.

Ability to computerate, ratio, and percent and to draw and interpret bar graphs.

Ability to solvepractical problems and deal with a variety of concrete variables in situationswhere only limited standardization exists.

Ability to interpret avariety of instructions furnished in written, oral, diagram, or schedule form.

Knowledge of SQL Serverdatabase software, Internet software, spreadsheet software, and word processingsoftware.

Knowledge of companyinitiatives and how they relate to the electronic health record applicationsystem.
You'll be rewarded and recognized for your performance in an environment that will challenge you and give you clear direction on what it takes to succeed in your role as well as provide development for other roles you may be interested in.
RequiredQualifications
Bachelor's degree inrelated field, or, High School Diploma/GED and 4+ years of experience as statedin each bullet point below

4+ years of experiencesupporting, configuring, and development NextGen software with a strongunderstanding of database structures

2+ years of experienceworking with internal partners gathering requirements

Ability to work as anindividual contributor and as part as a team.

Solid communicationskills

You will be asked to perform this role in an officesetting, however, may be required to work from home temporarily due tospace limitations.

Employees are required to screen for symptoms using theProtectWell mobile app, Interactive Voice Response (i.e., entering yoursymptoms via phone system) or a similar UnitedHealth Group-approvedsymptom screener prior to entering the work site each day, in order tokeep our work sites safe. Employees must comply with any state and localmasking orders. In addition, when in a UnitedHealth Group building,employees are expected to wear a mask in areas where physical distancingcannot be attained.
PreferredQualifications:
Previous healthcareexperience

NextGen Certification

Knowledge of MicrosoftOffice products

Crystal Reports and/orSQL experience
Careers with Optum. Here's the idea. We built an entire organization around one giant objective; make health care work better for everyone. So when it comes to how we use the world's large accumulation of health-related information, or guide health and lifestyle choices or manage pharmacy benefits for millions, our first goal is to leap beyond the status quo and uncover new ways to serve. Optum, part of the UnitedHealth Group family of businesses, brings together some of the greatest minds and most advanced ideas on where health care has to go in order to reach its fullest potential. For you, that means working on high performance teams against sophisticated challenges that matter. Optum, incredible ideas in one incredible company and a singular opportunity to do your life's bestwork.(sm)
Diversitycreates a healthier atmosphere: UnitedHealth Group is an Equal EmploymentOpportunity / Affirmative Action employer and all qualified applicants willreceive consideration for employment without regard to race, color, religion,sex, age, national origin, protected veteran status, disability status, sexualorientation, gender identity or expression, marital status, geneticinformation, or any other characteristic protected by law.
UnitedHealthGroup is a drug-free workplace. Candidates are required to pass a drug testbefore beginning employment.
Job Keywords: NextGen, ITIL, Crystal Reports, SQL, Indianapolis, Carmel, IN, Indiana
UnitedHealth Group