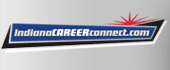 Job Information
Raytheon Technologies

New College Graduate: Technical Editor/Writer I (Early 2021 Start)

in

Indianapolis

,

Indiana
*Great opportunity for current seniors in college or recent college graduates.
If you are not a current college senior, or a recent college graduate, please visit our other opportunities at our rtx.com/careers and apply!*
As a Technical Writer and important member of a customer driven team, you will interpret electrical and mechanical drawings for use in the development of maintenance and repair procedures utilizing designated test equipment and tools.
You will interpret software design documentation for use in the development of software operating and maintenance procedures.
Additionally, you will prepare structured documentation—including technical manuals, illustrated parts breakdowns, technical bulletins, and other technical data—aligned with customer provided standards and requirements.
You will participate in customer reviews, validations and verifications and you may travel (10%).
Though a member of a team, you will often be working independently, taking initiative to seek out source data and to question other engineering personnel who specialize in hardware, software, systems, logistics, specialty, or related engineering disciplines.
You will learn information on advanced engineered systems and work together with a team of engineering professionals to meet sometimes challenging deadlines.
You will interact with customer personnel and take responsibility for development of document sections or complete documents.
Key responsibilities for the qualified candidate include:
Analyze engineering source data for use in technical manual development

Interpret engineering data to develop technical documentation in accordance with requirements

Document software operations and maintenance utilizing engineering design data and/or access to developmental software

Test and validate technical documentation through hands-on execution on developmental systems

Review technical documentation prior to delivery

Assist with delivery of technical documentation

Work and collaborate in a team environment
Security Clearance & Other Requirements:
U.S. Citizenship status is required as this position will require the ability to access US only data systems.

U.S. Citizenship status is required as this position will need a U.S. Security Clearance within 1 year of start date.
Requirements:
Ability to write about technical systems and read schematics

Excellent communications and customer interface skills

Strong English communication skills, and, in particular, strong writing skills

Ability to follow safety protocols and instructions in execution of operations and maintenance procedures on advanced systems

Strong computer skills, including strong word processing and page formatting skills
Desired Requirements:
Minimum 3.0 cumulative GPA (Please upload an unofficial transcript when applying)

Adobe FrameMaker experience

Computer programming experience

Experience developing Standard Generalized Markup Language (SGML) and/or eXtensible Markup Language (XML) content
Required Education:
Must have a BS / BA with a major in Engineering (Software, Computer, Aerospace, Industrial) Physical Sciences, Technical Communications, or other related field by December 2020 or have graduated within 18 months prior to start date.
171733
Raytheon is an Equal Opportunity/Affirmative Action employer. All qualified applicants will receive consideration for employment without regard to race, age, color, religion, creed, sex, sexual orientation, gender identity, national origin, disability, or protected Veteran status.
Raytheon Technologies