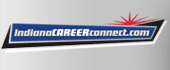 Job Information
Danaher Corporation

Mold Maker

in

Indianapolis

,

Indiana
Beckman Coulter Life Sciences' mission is to empower those seeking answers to life's most important scientific and healthcare questions. With a legacy spanning 80+ years, we have long been a trusted partner to our customers, who are working to transform science and healthcare with the next groundbreaking discovery. As part of our team of more than 2,900 associates across 130 countries, you'll help drive our vision of accelerating answers—and our commitment to excellence.
Beckman Coulter Life Sciences is proud to work alongside a community of nine fellow Danaher Life Sciences companies. Together, we're pioneering the future of science and medicine, developing products that enable researchers in the fight to save lives.
We are looking for a dynamic individual for Mold maker position for our Plastic Injection Molding Operation. We currently run a 24/7 operation with 17 injection molding presses and 2 blow mold presses ranging in cavitation from 8 to 32 cavities. We produce in excess of 1M pipette tips a day with high precision tolerance requirements.
The Mold maker is responsible the following:
Repair and preventative maintenance of injection molds, inserts, and related fixtures to ensure continuous production and a smooth operation, troubleshooting and identifying tooling issues.

Disassembling, cleaning, and assembling molds for production to achieve 100% cavitation rate at start up.

Setting up and operating tool room equipment, including lathe, mill, and surface grinder

Performing functional testing and inspections to predefined methods and sequences of operations within tolerance specifications

Analysis of mold conditions / issues, planning of repairs, knowledgeable of general mold requirements

Maintain proper inventory of spare parts.

Maintain mold history records, e.g. documenting preventive maintenance and repairs.

Ability to understand and adhere to policies and procedures
Qualified candidates will have the following:
High school diploma or equivalent education plus minimum of 6 years hands on experience as an apprentice or mold maker

Proficiency in the set-up and operation of tool room equipment

Proficiency in the use of precision measuring equipment

Relevant experience of 5+ years, Plastics Industry preferred

Excellent written and oral communication skills

Ability and desire to work in a team-oriented environment

Ability to perform to schedule in flexible, dynamic work environment with minimal supervision
When you join us, you'll also be joining Danaher's global organization, where 69,000 people wake up every day determined to help our customers win. As an associate, you'll try new things, work hard, and advance your skills with guidance from dedicated leaders, all with the support of powerful Danaher Business System (https://www.danaher.com/how-we-work/danaher-business-system) tools and the stability of a tested organization.
Danaher is committed to a diverse and inclusive culture where everyone feels they belong, and all voices are heard. We believe in our associates and the unique perspectives they bring to every challenge, which is why we'll empower you to push the boundaries of what's possible.
If you've ever wondered what's within you, there's no better time to find out.
Danaher Corporation and all Danaher Companies are equal opportunity employers that evaluate qualified applicants without regard to race, color, national origin, religion, sex, age, marital status, disability, veteran status, sexual orientation, gender identity, or other characteristics protected by law. The "EEO is the Law" poster is available here (http://www.dol.gov/ofccp/regs/compliance/posters/pdf/eeopost.pdf) .
Danaher Corporation