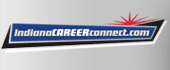 Job Information
Belcan

Mid-Level Software Engineer

in

Indianapolis

,

Indiana
Mid-Level Software Engineer
Job Number: 311295
Category: Software & Systems SBU
Description: A Software Engineer job in Indianapolis, IN is currently available at Belcan. We are seeking a professional to join our exciting team with focus on Avionics Systems or Space and Defense Products. This is a direct, full-time position with benefits. To be considered for this role, you will need a Bachelor of Science degree in the engineering field, and a minimum of 3 years of experience within the aerospace and defense industry or other highly regulated industry experience. Domain experience in one or more of the following is preferred: Guidance, Navigation and Controls, Fire Control Systems, Displays, Communications and/or Maintenance Systems.
Job duties:
Candidates will be involved in leading or support various software engineering tasks including:
· Ability to follow software plans, processes, & guidelines
· Development of mission critical software in an open systems architecture
· Development using model-based development (MBSE, primarily Matlab / Simulink)
· Software requirements decomposition, analysis, definition, and traceability
· Software design and development, performance, risk, safety, operation and cost optimization trade studies, and lead / conduct design reviews
· Development of simulation environments and automated testing solutions
· Software analyses, requirements-based testing, and structural coverage analysis
· Candidates are expected to help raise the level of performance of the team, through a collaborative team setting, consistent communication, and willingness to help others achieve success
Qualifications:
· Bachelor of Science degree in software engineering, computer engineering, computer science or related degree from an accredited institution.
· 3+ years embedded software development/integration experience - preferably with aerospace software/systems, power systems, or complex technical systems.
· Required software experience: Python, SQL
· Preferred software experience: C, Matlab/Simulink, SCADE, Perl, C++, Java, C#, Labview, Linux
· Regulatory experience in DO-178B/C or equivalent MIL Standards is required
· Experience with implementing security processes and practices within the system life cycle development (DevSecOps)
· Experience in SCADE, Synergy, DOORS/DXL/NG, Rational Team Concert (RTC), Jira, Git and other commonly used tools
· DOORs/SVN tool proficiency
· Cloud based services and databases proficiency is preferred
· Familiarity with machine learning / AI is desired
· Proficiency in systems tools, simulation testing environments, scripting, programming and analysis (C++/C, Python, Java, Javascript, MagicDraw, Rhapsody, CAMEO etc…)
· Experience in LINUX / RTOS (including Red Hat)
· Ability to deal with ambiguity, to be adaptable, to work across multi-discipline teams, and to drive results
· Legal authorization to work in the U.S. is required/US Citizen only
If you are interested in this Software Engineering job in Indianapolis, IN, please apply via the 'apply now' link provided. As an employee with Belcan Engineering, you will be part of one of the largest engineering firms in the United States. We maintain a small-company atmosphere as well as open communication at all levels of our organization, allowing for much more dynamic decision-making processes. We offer flexible schedules as well as an excellent mentoring system to ensure that you have all of the knowledge and tools you need to meet a diverse range of engineering challenges. You will also have opportunities to advance to positions of greater responsibility, including management roles. Your hard work and professional dedication will be rewarded with a competitive compensation package.
Belcan is an equal opportunity employer. EOE/M/F/D/V
Build a challenging and rewarding career with an industry leader!
http://belcan.com/
Location: Indianapolis , IN
Minimum Experience (yrs): 3-5
Required Education: Bachelor (BA, BS...)
Benefits:
Return to search results Email this job to a friend (emailjobs.asp?jo_num=311295)
If you have previously registered with us, pleaseLog in (memberlogin.asp) to apply for this position.
*Logged in members may also add jobs to their job cart