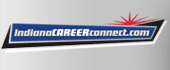 Job Information
PepsiCo

Mfg Assoc Resource

in

Indianapolis

,

Indiana
Mfg Assoc Resource
Indianapolis, Indiana
Logistics Distribution and Supply Chain
Share Job
Share Job
Job Description
Auto req ID: 209277BR
Job Description
The Focused Improvement Supervisor is responsible for leading the FI Pillar, maintaining & improving manufacturing reliability (TE/RE), production system capability, operational stability/variability, develops solutions to repetitive failures, asset utilization (Speed Balancing), yield reduction, Resource Conservation and Plant operational cost reduction. The FI Supervisor partners with TPM, Quality, Finance, and Engineering & Maintenance to deliver improved results through the process, capacity, quality, cost, or regulatory compliance issues.
Technical Mastery /Tasks:
A. Develops mastery understanding for all processes and uses that to deliver improved TE/RE, quality, yield, and thru-put. This includes understanding the physics and chemistry of how the production systems are designed to function, their limitations, and the impact of variation on thru-put, reliability, yield, and quality.
B. The FI Supervisor is expected to have a working knowledge of the following areas:
Skilled in the tools & methodologies of the following TPM pillars – AM, PM, FI, EM

Project Management Processes

Package material evaluation/qualification process

CQV process – Commissioning, Qualification, Verification

OSHA, MSDS, GMP requirements, clean design

LSS – Through GB training

Centerline System management, including its development, maintenance & change management

Rapid Changeover activities including principles, target setting, and leading successful efforts reducing changeover time to achieve challenging objectives.
C. Provide Weekly, Period, and 'Year to Date' reliability and variability downtime analysis support to the operation, including data analysis of results in such areas as TE, RE, MS, MTBF, and Machine Availability incorporating:
Planned downtime event frequency and duration trend analysis

Unplanned Downtime event frequency & duration trend analysis

Unplanned MTBF and availability results and improvement plan

Loss analysis in the rate, quality and yield areas.

Updated current and future state Loss Trees and Loss analyses.

Production system target rates determination & speed mapping

TE improvement plans, activities, progress, and tracking (development, maintenance, and update)

TE recovery plans for new products/system alterations expected to negatively impact TE.
D. Apply reliability expertise to stabilize and improve the operation driving variation down and seeking improved TE/RE through the capital, procedural, and operational improvements in both planned and unplanned downtime areas.
E. Develop, Own, and Manage the TE/RE Improvement Process for packaging and process, yield, and quality goals by the production system.
F. Ensure line event data systems are operating correctly with a high degree of accuracy. This includes the 'Daily Management' of the system, ensuring the systems are used, timestamps are accurate, and alerting operations if system use falls below target levels. This also encompasses establishing and changing menus and reports, retrieving the database for analysis, analyzing data collected and interpreting results.
G. Own the Centerline System including developing (if necessary), maintaining, and implementing a centerline program. This includes identifying, validating, and managing changes to key process parameters and developing as well as devising an approach for operators to have informational access 24/7. Keeping visible plant centerline 'health' indicators is important.
H. Actively Participate in Production System Problem Solving for 'Tough' problems. The FI Supervisor becomes involved in problems requiring deeper penetration and expertise. This includes identifying and formulating the problem statement, developing potential solutions, prioritizing actions, determining and performing the appropriate analysis, and leading efforts through resolution.
I. Ensure efforts are integrated and support plant TPM efforts. The FI Supervisor is responsible to ensure the changes and modifications made are consistent with AM, PM, and other pillar efforts.
J. Lead the development of training material relating to TE/RE, the sequence of operation, & the use of controls to regulate the process in achieving high efficiencies / thru-put / quality.
K. Manage/support TE/RE Improvement projects where the FI Supervisor can add unique value. Provide project management services for selected projects focused on improving the efficiencies/availability/reliability/quality/yield of plant operations. The FI Supervisor is, as any project manager, expected to complete projects within scope, at cost, and on or before established timing.
L. Lead the FI pillar for the plant. Responsible to ensure plant personnel is trained and fluent in SRC and 7-step root cause analysis. Track and ensure completion/compliance with all FI triggers as well as ensure we get to the true root cause.
M. Network with other Plant & Central Resources to rapidly identify, re-apply, and share successes & learnings driving measurable improvement.
N. Project Representation & Providing Perspective and Feedback on New Initiatives affecting processes and equipment systems for which they have ownership. This includes learning the details of new processes or process modifications. The PIE represents the Plant organization in determining project success criteria from a technical standpoint, including reliability and quality. They ensure the agreed-upon delivery model is followed relative to defining, qualifying and verifying the process and equipment. They also ensure the training material is adequate to train the appropriate people in the organization.
#LI-USA
Qualifications/Requirements
Four years of technical or engineering degree preferred

Analytical, troubleshooting and problem-solving skills required

Process-oriented with a drive for sustainable results

Strong organizational skills

Leadership and management skills required

Highly motivated, self-starter

Strong verbal and written communication skills

This position is limited to persons with indefinite right to work in the United States
#LI-USA
Relocation Eligible: Not Eligible for Relocation
Job Type: Regular
All qualified applicants will receive consideration for employment without regard to race, color, religion, sex, sexual orientation, gender identity, national origin, protected veteran status, or disability status.
PepsiCo is an Equal Opportunity Employer: Female / Minority / Disability / Protected Veteran / Sexual Orientation / Gender Identity
Our Company will consider for employment qualified applicants with criminal histories in a manner consistent with the requirements of the Fair Credit Reporting Act, and all other applicable laws, including but not limited to, San Francisco Police Code Sections 4901 - 4919, commonly referred to as the San Francisco Fair Chance Ordinance; and Chapter XVII, Article 9 of the Los Angeles Municipal Code, commonly referred to as the Fair Chance Initiative for Hiring Ordinance.
If you'd like more information about your EEO rights as an applicant under the law, please download the available EEO is the Law & EEO is the Law Supplement documents. View PepsiCo EEO Policy
Please view our Pay Transparency Statement