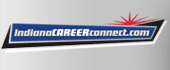 Job Information
Damar Services, LLC

Mechanic Assistant

in

Indianapolis

,

Indiana
Mechanic Assistant
Remarkable People — We Are a Remarkable Team
Part-Time with possibility to go Full-Time!
At Damar Services, our people are remarkable. Our staff are dedicated to serving our clients to achieve remarkable results. We are a diverse team of men and women with a wide range of skills and experiences interested in careers that matter.
We will provide you the training to help you not only provide the best service to our clients, but provide a place where you can fulfill your career ambitions. Along with our competitive benefits, culture of compassion, innovation and fun, Damar Services offers you the opportunity to do remarkable work.
We are currently seeking a talented, motivated and detail oriented Mechanic Assistant to join our highly skilled team. This person will be responsible through consistent application of the highest health and safety standards, ensuring that all residents reside in a safe, clean and healthy environment. All Damar owned and leased vehicles shall be maintained in such a manner as to comply with the regulations of all governing agencies, to ensure our residents are transported in a safe and clean vehicle.
Remarkable way you will make a difference...
Maintain basic working knowledge of vehicle repair and maintenance.

Performs daily tasks as assigned

Performs daily vehicle check

Performs routine preventive maintenance on vehicles

Performs basic routine maintenance on Damar Service vehicles

Maintain high quality work

Maintain clean workshop and jobsite

Will adhere to all policies and procedures as defined in the Employee Handbook and Damar Operational Policies and Procedures Manual.

Takes pride and ownership in Damar Services' facilities and assigned work areas.

Attends mandatory staff meeting and other meetings as assigned.

Completes and updates mandatory training and other licensure related items in a timely manner.

Maintains documentation that is accurate and legible.

Completes incident reports, including reporting any suspected exploitation, abuse, or neglect of a client.

Performs other duties as assigned.

Seeks the best use of materials, equipment and staff to maximize efficiency and effectiveness.

Acts as a good steward of Damar and/or client finances.

Respects the culture, diversity and rights of all clients, their families and the community.

Shows initiative by identifying solutions to work towards improving stakeholder satisfaction.
Rewards you can expect...
Receive all the necessary training needed for the role

Opportunities to promote

Enjoy Medical, Dental and Vision Insurance options

Receive up to $3,000 a year in Tuition Assistance

Save for your retirement with our 401(k) Plan Participation

Take care of loved ones through our Damar provided Life Insurance and additional voluntary options

Protect your income through Short Term and Long Term Disability Insurance options

Enjoy our Paid Holiday plan

Take paid time off for rest and relaxation with our PTO plan
What you need to be considered...
Minimum age of 21 depending on program and / or department requirements.

Valid Indiana driver's license and driving record that meets eligibility requirements of Damar Services' insurance carrier (for all positions requiring driving).

Successful completion of pre-employment drug screen and physical.

Favorably meet and maintain Damar Services' background screening

Be clear of any felony convictions, substantiated charges of neglect or other disqualifying criminal offenses
Essential Job Functions
Physical: Primary functions require sufficient physical ability and mobility to work in an office setting; to stand or sit for prolonged periods of time; to occasionally stoop, bend, kneel, crouch, reach, and twist; to lift, carry, push, and/or pull light to moderate amounts of weight (up to 35lbs); to operate office equipment requiring repetitive hand movement and fine coordination including use of a computer keyboard; to travel to other locations using various modes of private and commercial transportation; and to verbally communicate to exchange information..
Vision: See in the normal visual range with or without correction.
Hearing: Hear in the normal audio range with or without correction.
ID: 2021-4757
External Company Name: Damar Services, Inc.
External Company URL: www.damar.org
Street: 6067 Decatur Boulevard