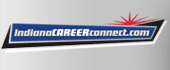 Job Information
Parker Hannifin Corporation

Materials Manager I

in

INDIANAPOLIS

,

Indiana
Materials Manager I
Location : INDIANAPOLIS, IN, United States
Job Family : Planning
Job Type : Regular
Posted : Jan 30, 2021
Job ID : 20013
Back to Search Results
Job Description
Apply Now >
Save JobJob Saved
The incumbent is responsible for the Inventory Control, Buying, and Scheduling functions interfacing with other manufacturing functions. Provide leadership of Materials Management activities for the division in support of the Parker WIN Strategy. Will develop and execute strategies within a lean enterprise environment concentrating on people, organization, process and information technology. The Materials Manager will work closely with the APS Division Supply Chain Manager and the Indianapolis Plant Manager to meet objectives.
Manage Materials personnel

Promote a safety-first workplace, encouraging the identification of opportunities for improvement related to process and/or equipment.

Establish and maintain daily, weekly and monthly manufacturing measures.

Determine root causes for manufacturing variance and establish corrective actions to return the operation to acceptable performance.

Implements a lean approach to materials management including material flow and inventory control.

Collaborates with business partners to optimize customer experience by utilizing buying and reselling strategies and warehouse management.

Facilitate the operation of a manufacturing environment, employing the principles of Lean Manufacturing and providing a positive team-based environment.

Oversee and make appropriate recommendations to the production plan and schedule, to insure the manufacture of products with the goal of achieving an uninterrupted supply of products to the customer.

Responsible for the accuracy and maintenance of all materials documentation, physical inventory, storage locations, expired shelf-life products and inventory reconciliation.

Manage to provide an environment, which encourages the self-realization of individuals potential.

Manage to provide plans, which define desired results and the strategy, objectives, and tactics to achieve them.

Responsible for the purchasing of all raw materials including packaging materials to ensure the proper release of all production orders to meet customer expectations

Minimal travel is required Scope of Role

This position is responsible for the Materials Management for the Indianapolis facility.

This position is located in Indianapolis, Indiana.

Revenue: $80MM+ in annual product shipments from Indianapolis facility plants

This includes direct responsibility for inventory control, buying, and scheduling functions interfacing with other manufacturing functions.

Direct reports: 3 (Production Planner, Materials Coordinator, Materials Leader)
Minimum Qualifications:
Bachelor's Degree in Supply Chain Management or Business Management

5-10 years of materials management and production planning/scheduling experience in a manufacturing setting

5-8 years of management experience

Experience in Batch Processing Silicones, Epoxies, Urethanes, etc. operations

Effective interpersonal, communication, coaching, mentoring, and leadership skills

Working knowledge of industry processes and equipment along with knowledge of quality and material (MRP) systems and their application in a manufacturing environment.

Direct experience and knowledge of all aspects of standard inventory control practices.

Possessing organizational skills to effectively schedule equipment and personnel ranging from 10-20 individuals.

Capable of coordinating the functions within the materials department while displaying a sound understanding of the overall manufacturing process, relative to achieving pre-determined goals.

Previous experience using a manufacturing software program, (preferably SAP). Additionally, must be competent with a thorough understanding of spreadsheet and word processing software.

SPC and statistics knowledge.

Proven analytical and problem-solving skills.

Good conflict management abilities

Knowledge of internal and external specifications

CPIM or CSCP APICS certification

SAP Preferred Qualifications:

Master's degree in Business or Supply Chain Management

Material Manager experience in a Chemical manufacturing plant

Six-Sigma, Green or Black belt certification
Founded in 1917, Parker Hannifin Corporation is a $13.7 billion, global company. With annual sales of $13.7 billion in fiscal year 2020, Parker Hannifin is the world's leading diversified manufacturer of motion and control technologies and systems, providing precision-engineered solutions for a wide variety of mobile, industrial and aerospace markets. The company has operations in 49 countries around the world. Parker has increased its annual dividends paid to shareholders for 63 consecutive fiscal years, among the top five longest-running dividend-increase records in the S&P 500 index. Parker's engineering expertise and broad range of core technologies uniquely positions the company to solve some of the world's greatest engineering challenges. By partnering with customers, Parker improves their productivity and profitability and seeks new ways to solve humanity's biggest challenges.
Parker is an Equal Opportunity and Affirmative Action Employer. Parker is committed to ensuring equal employment opportunities for all job applicants and employees. Employment decisions are based upon job related reasons regardless of race, ethnicity, color, religion, sex, sexual orientation, age, national origin, disability, gender identity, genetic information, veteran status, or any other status protected by law. U.S. Citizenship/Permanent Resident is required for most positions. ("Minority/Female/Disability/Veteran/VEVRAA Federal Contractor") If you would like more information about Equal Employment Opportunity as an applicant under the law, please go to http://www.eeoc.gov/employers/upload/eeoc_self_print_poster.pdf and http://www1.eeoc.gov/employers/upload/eeoc_gina_supplement.pdf
Drug-Free WorkplaceIn accordance with Parker's policies and applicable state laws, Parker provides for a drug-free workplace. Therefore, all applicants seeking employment with Parker will be subject to drug testing as a condition of employment.
Apply Now >
Save JobJob Saved