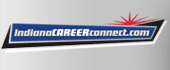 Job Information
Danaher Corporation

Material Handler

in

Indianapolis

,

Indiana
Beckman Coulter Life Sciences' mission is to empower those seeking answers to life's most important scientific and healthcare questions. With a legacy spanning 80+ years, we have long been a trusted partner to our customers, who are working to transform science and healthcare with the next groundbreaking discovery. As part of our team of more than 2,900 associates across 130 countries, you'll help drive our vision of accelerating answers—and our commitment to excellence.
Beckman Coulter Life Sciences is proud to work alongside a community of nine fellow Danaher Life Sciences companies. Together, we're pioneering the future of science and medicine, developing products that enable researchers in the fight to save lives.
The Material Handler will be responsible for the following activities: the physical and administrative functions required to receive, put away/stock, cycle count and distribute materials, parts, supplies, and equipment to cells efficiently and accurately. In a fast-paced environment, while maintaining quality and safety standards at all times.
Job Description:
Responsibilities include, but are not limited to the following:
Adhering to the policy of the Kanban system components regulated through the use of an instruction card sent along the production line issuing a signal based on consumption.

Ownership and accountability of cell location inventory.

Operating a reach stacker, wave truck and or pallet truck.

Examine, monitor, and audit stock and distribute materials.

Prepare kitting packages for assembly production.
Additional Responsibilities:
Able to read, understand and adhere to detailed policies, instructions, and procedures

Must have excellent written and verbal communication skills

Must communicate effectively, sharing accurate and complete information/ideas using courtesy, tact, and correct grammar

Must be very detailed oriented

Must be able to work in a fast-paced environment, while maintaining quality and safety standards at all times

Basic math and computer skills
Physical responsibilities:
Able to stand, bend and/ or kneel per job requirement.

Able to work and use lifts and or climbing ladders.

Ability and desire to work in a team orientated environment.

Ability to lift up to 45 lbs.

Safety shoes required; ESD safety shoes preferred.
Qualifications:
High school diploma or GED equivalent.

2+ years of experience in Materials Handler position required.

2+ years of experience in inventory control required.

2+ years of experience operating a reach stacker, wave truck and or pallet truck required.

When you join us, you'll also be joining Danaher's global organization, where 69,000 people wake up every day determined to help our customers win. As an associate, you'll try new things, work hard, and advance your skills with guidance from dedicated leaders, all with the support of powerful Danaher Business System (https://www.danaher.com/how-we-work/danaher-business-system) tools and the stability of a tested organization.

Danaher is committed to a diverse and inclusive culture where everyone feels they belong, and all voices are heard. We believe in our associates and the unique perspectives they bring to every challenge, which is why we'll empower you to push the boundaries of what's possible.
If you've ever wondered what's within you, there's no better time to find out.
Danaher Corporation and all Danaher Companies are equal opportunity employers that evaluate qualified applicants without regard to race, color, national origin, religion, sex, age, marital status, disability, veteran status, sexual orientation, gender identity, or other characteristics protected by law. The "EEO is the Law" poster is available here (http://www.dol.gov/ofccp/regs/compliance/posters/pdf/eeopost.pdf) .
Danaher Corporation