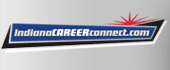 Job Information
Danaher Corporation

Manufacturing Associate

in

Indianapolis

,

Indiana
Sets up and operates automatic or semiautomatic machines and related equipment in a continuous production/processing operation. Monitors meters, gauges, valves, flow ratios, temperatures, pressures, and related controls and guidelines to ensure alignment to production/process specifications. Follows engineering drawings, work order information, Manufacturing Assembly Procedures, SOPs, and other written and verbal specifications in the manufacturing process. Installs, modifies, moves, solves problems, repairs and dismantles machinery and equipment according to requisition established documentation (e.g., SOPs), layout plans, blueprints or other drawings. Performs the set-up, calibration, testing and troubleshooting of circuits, components, instruments and mechanical assemblies. Assembles mechanical units, fabricated parts/components and/or electrical/electronic systems to make sub-assemblies, assemblies or complete units using hand tools, power tools, jigs, fixtures and miscellaneous equipment. Includes Machine Operator, Process Operations, Product Assembly, and Production Technician roles.
Plastic Manufacturing Associate for 24/7 operation of robotic plastic injection molding machines. Job responsibilities include; ability to run four to five machines at a time, visual inspection and packaging of parts, operating auto load assembly machines, inspection of packaging products. Identify and report any quality issues to appropriate persons. Qualified individuals will have the following: Basic math, attention to detail, basic digital literacy, and working with a sense of urgency. Previous work in a manufacturing environment and/or Injection Molding experience, handling small/delicate parts and working in a clean room environment preferred. Ability to understand and adhere to policies and procedures, excellent written and verbal communication skills, ability and desire to work in a team orientated environment, quality conscious, and an aptitude for maintaining records required. Must be able to read, understand, write and speak English clearly. High School Diploma or GED required. Must be able to work rotating 12-hour shifts. Must be able to stand up to 12 hours. Must be able to lift up 45 lbs.
Danaher Corporation and all Danaher Companies are equal opportunity employers that evaluate qualified applicants without regard to race, color, national origin, religion, sex, age, marital status, disability, veteran status, sexual orientation, gender identity, or other characteristics protected by law. The "EEO is the Law" poster is available here.
Danaher Corporation