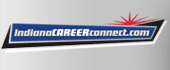 Job Information
Parker Hannifin Corporation

Manager, Engineering/Facilities

in

INDIANAPOLIS

,

Indiana
Manager, Engineering/Facilities
Location : INDIANAPOLIS, IN, United States
Job Family : Manufacturing and Production
Job Type : Regular
Posted : May 17, 2021
Job ID : 22654
Back to Search Results
Job Description
Apply Now >
Save JobJob Saved
The incumbent is responsible for establishing and leading the strategic vision of the Facility related to the development and implementation of new equipment, infrastructure, and property management. In addition, the vision will include improvements in Safety, Quality, and new and existing processes to maximize production capability and cost efficiency. The Facilities Manager is responsible for planning, organizing, assisting and directing safe activities of the facility's maintenance organization to meet objectives outlined.
Promoting a safety-first workplace, encouraging the identification of opportunities for improvement related to process and/or equipment.

Establishing and maintaining daily, weekly and monthly maintenance measures.

Drive collaboration and partnerships with Operations, Quality and Engineering teams to achieve business goals and improve overall business performance related to product and process development

Determining root causes for machine, electrical, facility while implementing short- and long-term planning to meet our customer, plant, and organization objectives.

Facilitating the operation of a manufacturing environment, employing the principles of

Lean Manufacturing and providing a positive team-based environment.

Manage to provide an environment, which encourages the self-realization of individuals potential.

Manage to provide support in the development and accomplishments of higher-level goals and objectives.

Responsible for the scheduling and releasing of all maintenance work orders

Oversight of Preventive Maintenance schedules

Oversight of 1 to 5-million-dollar capital yearly budget for implementing vision outlined for manufacturing and plant infrastructure.

Able to adapt quickly in stressful situations quickly

Minimal travel is required
Minimum Qualifications:
Bachelor's Degree in Facility Management, Mechanical or Electrical Engineering or equivalent Industrial Engineering Degree

3 to 5 years' experience in a manufacturing and maintenance environment

2 to 4 years of management experience

Experience in Batch processing; Silicones, Epoxies, Urethanes, etc. operations

Experience in maintenance activities which include, but not limited to, repair and overhaul of equipment and facility structure, vast knowledge of manufacturing electrical needs which include transformers, VFD, motors, etc, troubleshooting skills, planning, leading a diverse team with many different skillsets, understanding of hydraulics, experience in fabricating and welding operations, organizing, evaluating situations quickly, etc.

Effective interpersonal, communication, coaching, mentoring, and leadership skills

Understanding of MRO buying and oversight of an MRO buyer while reducing costs and focusing on cost reductions

Good conflict management abilities

Knowledge of internal and external specifications which could be company, Federal, OSHA,

Regulatory Compliance related

CFM – Certified Facilities Management Preferred Qualifications:

Prior Maintenance Manager experience in a Chemical manufacturing plant

Master's Degree in Facility Management or Engineering

Six-Sigma, Green or Black belt certification
Founded in 1917, Parker Hannifin Corporation is a $13.7 billion, global company. With annual sales of $13.7 billion in fiscal year 2020, Parker Hannifin is the world's leading diversified manufacturer of motion and control technologies and systems, providing precision-engineered solutions for a wide variety of mobile, industrial and aerospace markets. The company has operations in 49 countries around the world. Parker has increased its annual dividends paid to shareholders for 63 consecutive fiscal years, among the top five longest-running dividend-increase records in the S&P 500 index. Parker's engineering expertise and broad range of core technologies uniquely positions the company to solve some of the world's greatest engineering challenges. By partnering with customers, Parker improves their productivity and profitability and seeks new ways to solve humanity's biggest challenges.
Parker is an Equal Opportunity and Affirmative Action Employer. Parker is committed to ensuring equal employment opportunities for all job applicants and employees. Employment decisions are based upon job related reasons regardless of race, ethnicity, color, religion, sex, sexual orientation, age, national origin, disability, gender identity, genetic information, veteran status, or any other status protected by law. ("Minority/Female/Disability/Veteran/VEVRAA Federal Contractor") If you would like more information about Equal Employment Opportunity as an applicant under the law, please go to http://www.eeoc.gov/employers/upload/eeoc_self_print_poster.pdf and http://www1.eeoc.gov/employers/upload/eeoc_gina_supplement.pdf
Drug-Free WorkplaceIn accordance with Parker's policies and applicable state laws, Parker provides for a drug-free workplace. Therefore, all applicants seeking employment with Parker will be subject to drug testing as a condition of employment.
Apply Now >
Save JobJob Saved