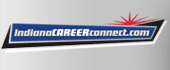 Job Information
LATICRETE International
Maintenance Technician

in

Indianapolis

,

Indiana
Classification:
Hourly
Job Description:
Are you looking for a new challenge? Passionate about innovation? Want to work for a company that values integrity, teamwork and loyalty?
At LATICRETE International we are driven to be a top ten construction chemical company that still values family, diversity, collaboration and invention. We've been in business for over 60 years, family owned/operated for three generations and are available in 100 countries. In 2017, The Hartford Business Journal named us one of Connecticut's Top Family Owned Companies!
We don't just make innovative, industry-leading products. We strive to connect with, engage with and improve the lives of our employees, our customers, our partners, and the global communities in which we operate.
We are seeking passionate and ambitious employees who want to make a difference not just within our organization, but within their communities and the world. If that sounds like you, then what are you waiting for? Join the family and expand your horizons!
Overview:
Responsible for the repair and safe operation of all production equipment and facility. This is a first shift, M-F position!
Essential Job Functions & Responsibilities:
Repair and maintenance of all production equipment.

Insure that all equipment and facilities are in compliance with OSHA regulations.

Complete all preventive maintenance per company and/or manufacturers procedures.

Complete all facility maintenance work order requests.

Complete all production equipment set ups as required.

Snow and ice removal, as required.

Maintain inventory of spare parts as required.

Process purchase orders for spare / repair parts as required and approved by Manager in support of maintenance, upkeep and repair of machinery and buildings in compliance with company procedures.

Coordinate outside vendor services in support of maintenance, upkeep, repair and upgrades of machinery, buildings and operations.

Performs other directly related appropriate duties and assumes accountabilities as apparent or as delegated, including mutually agreed upon objectives.
Job Specifications/Skills:
Minimum of 5 years experience in plant maintenance.

Good physical condition with the ability to lift and/or move minimum of 50 lbs.

Availability to work overtime, nights, or weekends in support of facilities projects or production schedules.

Must be able to work in hot and/or cold weather conditions, both inside facility and outside facility.

Must be able to climb stairs, including open mesh, with varying degrees of pitch.

Must possess a personal vehicle and valid driver's license for occasional travel for pick up and delivery in support of facilities requirements.

Possess the following skills:
a. Welding, especially with "MIG" welding units.
b. Electrician skills or electrician certification
c. Plumbing skills, including plastic, black metal, and copper piping.
d. Knowledge of compressed air systems.
e. Knowledge of forklift truck operation and maintenance.
Good mechanical repair experience.

Ability to act independently in identifying problems and acting to resolve
problems effectively with a minimum of supervision.
Team cooperation - - maintain positive, cooperative attitude with all employees of LATICRETE and all customers.

Computer skills: Basic knowledge of Microsoft Office (Word, Excel, Outlook).
Minimum Educational Requirements:
High School Diploma or equivalency certificate.
Travel:
LATICRETE is a world-wide manufacturer and marketer of globally proven construction solutions used in residential, commercial and industrial applications. For over 50 years, LATICRETE has provided the technology, products and experience to make innovative, permanent installations and repairs for the construction market. Architecturally specified and professionally endorsed by installers, LATICRETE offers a dedication to quality that results in globally proven solutions for virtually every application.