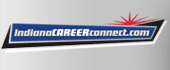 Job Information
CVS Health

Maintenance IDistribution

in

Indianapolis

,

Indiana
Job Description
Responsible for the general maintenance and repair of the facility and its systems.
KNOWLEDGE, SKILLS, & ABILITIES:
a. Education: High School Diploma or equivalent
b. Experience: Previous maintenance experience required
c. Skills:
i. Demonstrated expertise in the use of basic hand tools
ii. Knowledge of basic mathematics (addition, subtraction, multiplication, and division)
iii. Ability to read blueprints and general schematics
iv. Skillful in general mechanical diagnostics and repair
v. Basic understanding of English (read, write, and communicate)
vi. Good written and verbal communication skills
vii. Ability to communicate clearly, concisely, and professionally
viii. Must be detail-oriented and have a high degree of accuracy
ix. Ability to learn and use WMS system
x. Ability to work at heights above floor level
xi. Ability to operate and be certified on any required powered equipment within 30 days of starting in the position
xii. Must consistently demonstrate a strong sense of urgency
d. Physical Abilities:
i. This position has a lifting requirement of up to 50 pounds regularly and up to 100 pounds occasionally.
ii. Constant standing, walking, bending, reaching, stooping, and climbing stairs
iii. Must fall within OSHA maximum harness weight parameters of 400 pounds
iv. Normal eyesight (regular or corrected)
Required Qualifications
Duties may include: general repair and maintenance of all air-handling equipment; diagnosing, repairing, replacing, and/or overhauling the facilities sprinkler system equipment or cardboard baler; upkeep of all outside grounds and buildings; maintenance and repair of the facilities structure, fixtures, and equipment; maintenance and repair of all required; reading, comprehending, and interpreting technical reference manuals, blueprints, and construction plans.
b. Frequent overtime required, particularly during high volume periods, to ensure that all stores are serviced according to daily schedule.
c. Perform other related duties as assigned
Preferred Qualifications
Previous Warehouse experience
Education
GED or High school Diploma
Business Overview
At CVS Health, we are joined in a common purpose: helping people on their path to better health. We are working to transform health care through innovations that make quality care more accessible, easier to use, less expensive and patient-focused. Working together and organizing around the individual, we are pioneering a new approach to total health that puts people at the heart.
We strive to promote and sustain a culture of diversity, inclusion and belonging every day. CVS Health is an equal opportunity and affirmative action employer. We do not discriminate in recruiting, hiring or promotion based on race, ethnicity, sex/gender, sexual orientation, gender identity or expression, age, disability or protected veteran status or on any other basis or characteristic prohibited by applicable federal, state, or local law. We proudly support and encourage people with military experience (active, veterans, reservists and National Guard) as well as military spouses to apply for CVS Health job opportunities.
CVS Health