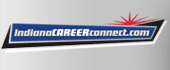 Job Information
Defense Finance and Accounting Service

LEAD IT SPECIALIST (APPSW)

in

Indianapolis

,

Indiana
Summary
Who may apply: Current, permanent DFAS employees, eligible DoD PPP Military Spouse preference applicants and current DFAS VRA employees. Position is located in: Info Tech & Dir Office, Corp Sys, Disbursing Systems, MidTier Software Engineering, ZTEDA This job announcement may be used to fill similar positions on other teams in the I&T Directorate.
Responsibilities
Analyzes functional and technical requirements of proposed or existing IT systems to determine avenues of development or modification necessary to meet mission objectives
Participates in systems requirement reviews and coordinates with customer/functional representatives and other technical personnel to clarify requirements
Prepares system change/programming specifications, and specifies programming instructions, inputs and outputs, structures, and other analytical products to document the functional and technical requirements
Identifies alternative approaches to the design of current or proposed systems
Identifies how system modifications or new systems or subsystems affect current systems; prepares cost analysis; establishes target completion dates; and prioritizes proposed system changes or developments
Requirements
Conditions of Employment
Qualifications
Basic Requirement: Applicants must have IT-related experience demonstrating the following competencies appropriate to, or above, the level of this position. For vacancies below the full-performance level of the position, the basic requirement will be evaluated on a developmental basis. Your resume and work experience should clearly support your ability to meet these competencies and will be evaluated as part of the entire application process. Attention to Detail - experience reviewing my own information technology-related work or data and have been asked by others to review their work or data to ensure accuracy, completeness, and consistency with standards.
Customer Service - experience maintaining relationships with customers, assessing current information technology needs of customers, and developing or identifying information technology products and services that are tailored to meet customer needs
Oral Communication - briefing mid-level management and IT staff on the status of information technology systems, projects, or daily operations, including the communication of technical information to a non-technical audience.
Problem Solving - identifying alternatives to address complex information technology-related issues by gathering and applying information from a variety of sources that provide a number of potential solutions. In Addition to the Basic Requirement: One year of specialized experience equivalent in level of difficulty and responsibility to that of the next lower grade (GS-12) within the federal service, which demonstrates the ability to perform the duties of the position, is required. Specialized experience is defined as; advanced Oracle Forms and Reports, APEX, PL/SQL, Java, and/or SQL to code, develop, test software engineering solutions for major information technology (IT) systems; modifying and maintaining Oracle database applications (Oracle 11g or higher); and participation in all functions surrounding the life cycle of IT systems, as well as project development and management AND IT-related experience demonstrating Attention to Detail, Customer Service, Oral Communication, and Problem Solving as described in the vacancy announcement. Time-in-Grade: Current or former federal employees who have held a GS position in the preceding 52 weeks, must meet the time in grade requirement. Applicant must have served 52 weeks as a GS-12 or higher grade in Federal Service.
Education
Education is not substitutable for specialized experience at this grade level.
Additional Information
If you are unable to apply online, view the following link for information regarding Alternate Application. Moving expenses will be paid. The Tax Cuts and Jobs Act of 2017 makes certain reimbursements/payments taxable. For information on these changes and the Relocation Income Tax Allowance (RITA), for which some appointees are eligible, click here. For positions where relocation is paid (see Location block of vacancy announcement), you can learn more about relocation allowances and entitlements. Telework availability will be based upon the mission requirements and supervisory determination. We may use this announcement to make a temporary promotion. For some positions, the temporary promotion may be made permanent without further competition. Selections are subject to restrictions resulting from the DoD Program for Stability of Civilian Employment. A two year probationary or trial period may be required. We may use this announcement to fill additional vacancies within 120 days of the closing date. This position is Exempt from the Fair Labor Standards Act. Travel requirement is Seldom(1-24%). This position is covered by a bargaining unit. Retired Civil Service Employee: Employment of retired Federal employees receiving an annuity is subject to the requirements of the Department of Defense (DoD) policy guidance. (See DoD Instruction 1400.25, Volume 300, at http://www.dtic.mil/whs/directives)