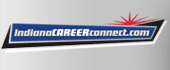 Job Information
Covance

Lab Asst IV

in

Indianapolis

,

Indiana
Job Overview:
Covance is currently looking to hire a Lab Assistant IV for our Vaccines Department (1st Shift).
Your responsibilities will include:
Successfully performs the specific department duties as set forth in the task list and/or department training checklist.
♦ Adheres to established Safety SOPs and Universal Precaution guidelines at all times. Maintains a clean, organized and safe work environment. Minimizes biohazard waste. Cleans workstation and materials daily.
♦ Demonstrates proficiency in applicable computer systems and software.
♦ Properly handles specimens and resolves specimen issues independently in preparation for analysis and specimen storage. Contacts internal clients for clarification as needed.
♦ Regulatory Compliance
Performs all procedures in accordance with the written department SOPs.
Generates an appropriate audit trail for all activities. o Individual is responsible for maintaining his/her complete up-to-date training file, and is accountable for correcting any deficiencies found in his/her training file.
Individual is responsible for ensuring he/she is trained and training is documented prior to performing a task. o The individual successfully completes, as scheduled, competency assessment, and ensures competency testing documentation is provided to management for review/retention.
♦ Provides support to testing personnel in preparation for sample analysis o Receive, open, and place in service all reagents according to SOPs.
Prepare and properly label reagents and document according to SOPs.
Prepares and properly labels quality control material accurately.
♦ Perform clerical functions as needed including timely filing of department records, printing of worksheets and other records, and preparing data for archival.
♦ May assist in training new employees and follows-up to ensure training is understood.
♦ May perform maintenance on instruments and equipment according to manufacturer and SOP requirements, and documents according to SOP. Notifies laboratory management when an instrument or equipment does not meet specifications. ♦ May perform pipette calibrations and document according to SOP.
♦ Attends, as scheduled, department, mandatory, and other meetings and training as required by training matrices
♦ Introduces and develops improvement ideas for the group with the assistance of others.
♦ Provide laboratory management with a report of activities upon request. ♦ Other duties as assigned.
Non-Essential Functions
♦ Must be able to lift up to 50 pounds/23 kilograms. ♦ Clean up and process contaminated kits.
Education/Qualifications:
Required:
U.S.: Associates Degree; preferably in a Science background. Experience may be substituted for education.
Experience:
2-3 years of Experience at Covance in a similar position preferred.
Covance is committed to diversity in the workplace and is an equal opportunity employer (Minority/Female/Individual with Disability/Veteran/Sexual Orientation/Gender Identity). Your confidentiality and privacy are important to us.
Covance