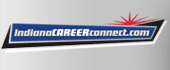 Job Information
Army National Guard Units

IT SPECIALIST (SYSADMIN)

in

Indianapolis

,

Indiana
Summary
THIS IS A NATIONAL GUARD TITLE 32 EXCEPTED SERVICE POSITION. This National Guard position is for an IT SPECIALIST (SYSADMIN), Position Description Numbers D1626000 and D1618000 and is part of the IN JFHQ IN J6, National Guard.
Responsibilities
Modifies, tests and implements system backup and recovery strategies for assigned system.
Serves as a systems administrator for the less complex systems involving a limited number of servers operating on a single operating system.
Diagnoses system failures to isolate source of problems between equipment, system software, and application programs.
Interacts with peers and vendors to resolve hardware and software problems
Participates in the analysis of requests for new or modified applications.
Assists in determining equipment demands, number and kinds of records, files, communications and procedures necessary to obtain, organize information and interfaces with other systems.
Provides systems support on personal computer, mini-computers or main frames.
Manages the flow of data between various tiers of the architecture.
Writes program scripts to facilitate backup and recovery procedures.
Assists in security management to ensure only authorized (personnel) access computer systems.
Implements state policy relating to systems storage requirements.
Performs other duties as assigned.
Requirements
Conditions of Employment
Qualifications
Military Grades: E-4 thru E-9 or O-1 thru O-4 or WO1 thru CW4 Compatible Military Assignments: OFF: 17, 25, 26 ENL: 25 SERIES, 17C WO: 255 SERIES, 170A GENERAL EXPERIENCE: Experience, education or training that has provided a basic knowledge of data processing functions and general management principles that enabled the applicant to understand the stages required to automate a work process. Experience may have been gained in work such as computer operator or assistant, computer sales representative, program analyst, or other positions that required the use or adaptation of computer programs and systems. SPECIALIZED EXPERIENCE: GS-09 - Must have at least 24 months experience, education, or training in analysis of the interrelationship of pertinent components of the system. Experience planning the sequence of actions necessary to accomplish the assignment. Experience scheduling the sequence of programs to be processed by computers where alternatives had to be weighed with a view to production efficiency. GS-11 - Must have at least 36 months experience, education, or training that approaches techniques and requirements appropriate to an assigned computer applications area or computer specialty area in an organization. Experience planningthe sequence of actions necessary to accomplish the assignment where this entailed coordination with others outside the organizational unit and development of project controls. Experience that required adaptations of guidelines or precedents to meet the needs of the assignment. Experience preparing documentation on cost/benefit studieswhere is involved summarizing the material and organizing it in a logical fashion. This a Career Ladder position for a GS-09/11. This advertisement is written for the GS-09 level. Your qualifications for the GS-09 and/or GS-11 will be determined by your resume and questionnaire responses. PLEASE READ THIS CAREFULLY
Indiana National Guard Federal Technicians will wait 18 MONTHS after being selected for a tenure 1, 2, or 3 position before applying for another Indiana National Guard Federal Technician position on USAJOBS. This includes new appointments, reassignments, promotions, and changes to lower grade.
IF you were selected for any tenure 0 Temporary position, this does not apply to you. IF you were selected for a Temporary Promotion, your 18 month period does not restart and will remain the effective date of your tenure 1, 2 or 3 position. If you would like to request a waiver, download the memorandum template from
https://gko.portal.ng.mil/states/IN/JFHQ/J1%20HRO/Shared%20Documents/Forms/AllItems.aspx
The memorandum will be written by the employee and signed by their supervisory chain. Supervisors will submit the signed memorandum for final review to the HRO Staffing inbox: ng.in.inarng.list.j1hr-hro-s@mail.mil The Human Resources Officer is the final approval for all waivers. If approved, the memorandum will be returned. To be considered, the completed memorandum must be submitted with your application documents before the closing date of this announcement
Education
If you are using Education to qualify for this position, at the GS-9 level, a masters or equivalent graduate degree or 2 full years of progressively higher level graduate education leading to such a degree may be substituted. At the GS-11 level, a Ph.D. or equivalent, or 3 years of progressively higher level graduate education leading to such a degree. You must provide transcripts or other documentation to support your Educational claims. To receive credit for Education, you must provide documentation of proof that you meet the Education requirements for this position.
Additional Information
If you are a male applicant who was born after 12/31/1959 and are required to register under the Military Selective Service Act, the Defense Authorization Act of 1986 requires that you be registered or you are not eligible for appointment in this agency (https://www.sss.gov/RegVer/wfRegistration.aspx). If you are unable to apply online or need to fax a document you do not have in electronic form, view the following link for information regarding an Alternate Application.