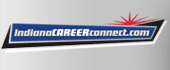 Job Information
FedEx Logistics

Inventory Cycle Counter II with Forklift- Weekend 1st Shift

in

Indianapolis

,

Indiana
5425 Exploration Drive, Suite 200 INDPLS, IN 46241
Saturday-Monday 5a-5p
$17.50 p/h
About FedEx Supply Chain
FedEx Supply Chain, a subsidiary of FedEx Corp. (NYSE: FDX), is a leader in the third-party logistics industry offering a diverse service portfolio that enables commerce for businesses. With a proven track record of innovation and operational excellence, FedEx Supply Chain takes a consultative approach to optimize logistics processes, implement innovative technology and drive continuous improvement. By leveraging best practices and the world-renowned FedEx network, FedEx Supply Chain delivers leading solutions that provide flexibility, enable scalability and improve cost-effectiveness for customers. Through more than 11,000 employees, 130 operations and 35 million square feet of warehouse space, FedEx Supply Chain manages nearly 150 million packages and processes 358 million returns each year. For more information, go to supplychain.fedex.com.
We Have….
A strong FedEx brand consistently ranked among the world's most admired and trusted employers.

A top notch leadership team with the experience needed to grow and develop your career.

An open mind for new ideas and creative methods.

A strong compensation and benefits package, including health, vision, dental, 401k with a strong match and much more!
General Summary….
The Inventory Cycle Counter II with Forklift performs daily, weekly and monthly inventory cycle counts and compare to information in the Warehouse Management System to verify quantity, location and part numbers match. They also perform bin validation as required by the customer and perform annual physical inventory per customer contract.
This position will be responsible for…..
Perform physical inventory cycle counts.

Cycle count a variety of serialized/non-serialized products.

Cycle count raw materials to determine available materials on hand to facilitate electronic repairs and ensure that the company does not over-purchase or fall short of needed raw materials.

Compare bin contents to Warehouse Management System data to identify discrepancies.

Research and resolve cycle count discrepancies identified during cycle count.

Perform safety checks for equipment to use such as forklift, order picker, scissor lift and VNA.

Ability to add and subtract two digit numbers and to multiply and divide with 10's and 100's. Ability to count up to 1,000. Ability to perform these operations using units of American money and weight measurement, volume, and distance.

Ability to apply common sense understanding to carry out simple one – or two-step instructions. Ability to deal with standardized situation with only occasional or no variables.

Create and distribute daily cycle count reports to operations management.

Train and assist as required.
You might be a great fit if….
Education/Experience
High school diploma or GED preferred.

2 years' experience using Warehouse Management System.

3 years' experience performing cycle counts.

1 year of forklift operating experience strongly preferred.

Intermediate level experience with Microsoft Office to include Excel, Word and Outlook.

Ability to train and certify on one or more warehouse equipment within 60 days of hire.

Excellent written and verbal communication skills.

Customer service driven.

Strong team player.
Physical/Cognitive Requirements
With or without accommodation:
Ability to follow policies and procedures.

Ability to read, write and interpret information.

Ability to add, subtract, multiply and divide.

Ability to use hands to finger, handle, or feel.

Ability to sit/walk/stand for up to 10 hours per day.

Ability to intermittently crawl, squat, climb, twist, bend, stoop, push or pull.

Must possess visual acuity, i.e., close distance, and color vision, depth perception and the ability to adjust focus.

Ability to lift/carry items less than 40 pounds.
ADA – FedEx Supply Chain will make reasonable accommodations in compliance with the Americans with Disabilities Act of 1990. Reasonable accommodations are available for qualified individuals with disabilities throughout the subsequent application process.
Fed Ex Supply Chain is an equal opportunity employer. We evaluate qualified applicants without regard to race, color, religion, sex, sexual orientation, gender identity, national origin, disability, veteran status, and other legally protected characteristics.
Job ID: 34036
Schedule: Full-time
Requsition ID: 34036
FedEx Logistics