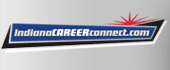 Job Information
Danaher Corporation

Injection Mold Technician

in

Indianapolis

,

Indiana
Summary
The injection molding Processor is a "hands on" position responsible for coordinating the molding efforts on new program launches, setting up and/or revising existing processes to ensure quality product is produced at the highest yields, and assists the manufacturing operations in problem solving and driving continuous improvements in a high volume, high tolerance molding environment. The primary mission of our injection molding technicians is to operate injection molding and molding support equipment to successfully meeting production demands and quality standards. This position is a 12 hour rotating shift opportunity.
Job Requirements
Set-up, troubleshoot, process, and maintain plastic injection molding machines.

Install, removal, adjustment of all injection molding machinery and equipment.

Clean and change tools and molds as needed.

Connection of water, hydraulic, and air lines.

Ability to read drawings and set-up sheets.

Make adjustments for short, flash, pressure, speed, and temperature.

Ensure molded components meet all product quality criteria including dimensional criteria.

Verify correct set-up of molds, presses, and auxiliary equipment before machine start-up.

Establish proper molding conditions. Obtain mold approval at the appropriate time.

Must be able to work independently on new process development as well as troubleshooting current production issues.

Develop new processes, assess and document new and existing processes. Implement and evaluate changes to existing processes designed to improve product quality, productivity and overall equipment efficiency.

Validate molds and equipment.

Input master molding parameters into each press.

Communicate any process changes in both written and verbal form.

Recommends equipment, tooling or mold changes or replacements to improve quality and overall efficiencies.

Document all significant events, including process changes, alarms, mold cleanings, etc.

Maintains safe and clean working environment following OSHA, company policy, and 5S methodology.
Qualifications
Two+ years of experience in plastic injection molding processing.

Experience in high volume/high tolerance injection molding.

Must be able to lift up to 45 lbs consistently. Must be able to stand up to 12 hours. Bending and reaching are necessary to perform job effectively.

Ability to effectively manage time and meeting scheduled deadlines.

Must have high school diploma or GED.

In depth understanding of injection molding concepts, processing, and system operation.

Ability to stay organized while managing multiple critical tasks.

Demonstrated performance proficiency with Microsoft Office.
Preferred Qualifications
Experience with Sumitomo and Engel hydraulic and electric machines a plus.
Danaher Corporation and all Danaher Companies are equal opportunity employers that evaluate qualified applicants without regard to race, color, national origin, religion, sex, age, marital status, disability, veteran status, sexual orientation, gender identity, or other characteristics protected by law. The "EEO is the Law" poster is available here.
Danaher Corporation