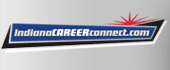 Job Information
Datrose

Imaging Specialist

in

Indianapolis

,

Indiana
Job Description
Job ID#:
19861
Job Category:
Light Industrial
Position Type:
Contract/W-2
Duration:
13
Shift:
8AM - 4:30PM
Positions Available:
6
Datrose is seekingImaging Specialistsfor a 6 month temporary assignment (W2 Only) opportunity in Indianapolis IN!
This is an excellent opportunity for the right individual. If interested in exploring this great opportunity, please apply directly at www.datrose.com/careers.
Veterans are encouraged to apply.
Job Description:
The Imaging Specialist is primarily responsible for performing the document preparation and scanning tasks of important client documents.

Responsible for all document preparation and indexing, including but not limited to sorting and/or preparing hard copy records for scanning, according to specific client requests.

Utilizing third party software, scan hardcopy files to electronic images ensuring a quality image.

Follow production procedures and completing internal documentation & tracking.

Adhere to Imaging Center guidelines of maintaining clean work environment.

Perform Quality Checks on all documents scanned and prepped records to ensure accuracy and correct any quality issues as needed.

Detect image errors and determine/document the cause of the errors detected during QC.

Utilize the keyboard to conduct manual data entry of required fields for validation and/or verification.

Re-assemble documents back to its original condition as required.

Prepare product for delivery and assure all projected documentation is complete.

Maintain and ensure optimal performance of scanning hardware and software and trouble shoot errors as necessary.

Assist in the training of new Imaging Specialists.

Comply with daily maintenance and safety checks of all equipment.

Utilize pallet jacks and carts as necessary.

Advise the appropriate manager of any issues requiring immediate attention, including but not

limited to employee relations issues or safety issues.

Participate in safety and security drills and advise the appropriate manager of any violations.

Know and understand defined role in the Company Disaster Recovery Plan.

Ensure all accidents and injuries are reported immediately to your supervisor.

Travel between facilities when necessary.

Work Overtime as necessary.
Requirements:
Strong communication skills.

Must possess basic PC computer skills.

Must demonstrate proficiency in reading, writing & communicating in English.

Must be able to communicate effectively with coworkers and management.

The ability to remove staples, sort, file and box records.

Must be able to maintain record order and sequence.

Must be able to understand the importance of detail and accuracy.

Ability to work at a sustained pace to meet production rates while producing quality work.

Must be acceptable of change and long durations of project assignments.

Demonstrate understanding for the importance and value of customers.

Must be able to work independently with minimal supervision.

Ability to work collaboratively in a team environment.
Physical Requirements:
Routine lifting of 20–60 lbs.

Routine scanning of materials.

Overhead reaching.

Bending and stretching.

Sit and Stand for long periods in the day.

Routine pushing and pulling boxes and pallet jacks.

Able to operate forklift, pick lifts, and/or pallet jacks.

Primary working conditions are typical for an indoor/office environment.

High School Diploma or equivalent required.

1-year related experience in team-focused environment, preferably in a service industry.
Datrose is an equal opportunity employer. All qualified applicants will receive consideration for employment without regard to race, religion, color, national origin, sex, sexual orientation, gender identity, pregnancy, status as a parent, age, protected veteran status, family medical history or genetic information, political affiliation, status as a qualified individual with disability, or other non-merit based factors.
Authorization to work in the U.S. is a precondition of employment. Datrose does not sponsor employment visas.
Job Requirements
Minimum Security Clearance:
No