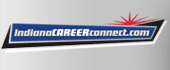 Job Information
Indy Gov

Heavy Equipment Technician

in

Indianapolis

,

Indiana
Heavy Equipment Technician
Print (http://agency.governmentjobs.com/indianapolis?jobID=2848372&sharedWindow=0)
Apply
Heavy Equipment Technician
Salary
$48,027.20 Annually
Location
Belmont Garage, IN
Job Type
Full Time
Department
Department of Public Works-Fleet Services
Job Number
05581
Description

Benefits

Questions
Position Summary
Position is responsible for providing maintenance on the City's heavy equipment in support of operating activities.
Position Responsibilities
Examines equipment and attachments for wear, breakage, and malfunctions of such assemblies as hoists, booming mechanism, final drive and power train, steering mechanisms, suspension, stabilizer systems, winches, chassis and framework.
Employs specialized testing equipment to localize malfunctions.
Dismantles such components as power transmission units, power controls and hoist shaft mechanisms to determine repair and replacement parts required.
Disassembles and inspects gears, shafts and other moving parts to determine the need for adjustment and/or repair.
Removes engines or defective parts.
Reconditions and assembles such units as clutch, steering clutches, final drive, crawler assemblies, hydraulic systems, stabilizer assemblies and all mechanical auxiliary attachments on heavy equipment.
Employs precision measuring devices and powered shop tools such as grinders, drills and welding torch.
Test operates equipment to ensure correction of all deficiencies.
Interprets and applies information contained in manufacturers manuals, lube orders, and other data pertinent to maintenance of vehicles and equipment.
Demonstrates and instructs subordinates in inspection, maintenance and testing of equipment.
Performs final inspection.
This list of duties and responsibilities is not intended to be all-inclusive and may be expanded to include other duties or responsibilities that management may deem necessary from time to time.
Qualifications
High School Diploma or GED required. Must have a valid CDL operator's license with a Class "B" endorsement upon reporting for work or must obtain one with 180 days. Must have a working knowledge of equipment used for diesel engine and diesel engine component test analysis. Must have a thorough working knowledge of electrical, hydraulic and mechanical air systems for diesel engine and diesel engine components. Working ability to read and understand operating manuals, service manuals, and written instruction relative to job. Ability to operate and test all equipment that the incumbent is responsible for repairing. Ability to repair and perform work on any piece of rolling stock the City owns. Must have hand tools relevant to this type of repair work upon reporting to work. Ability to lift and carry up to 50 lbs. Ability to perform all of the following assignments: straight pulling, reaching over the shoulder, pushing, walking, standing, kneeling, etc. Ability for rapid mental muscular coordination simultaneously.
Independent Judgment
Actions are controlled by City and Departmental policies and procedures. Decisions may occur when determining the proper sequence of steps or when making minor variations from established methods. Work is reviewed on a spot check basis by a supervisor who is generally available.