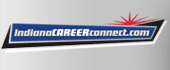 Job Information
Envigo RMS, Inc.

Group Leader

in

Indianapolis

,

Indiana
Envigo provides the broadest range of research models and related services to the pharmaceutical and biotechnology industries, government, academia, and other life science organizations. We pride ourselves on recruiting the best - professional, forward thinking, enthusiastic and highly motivated people who are passionate about what we do and believe in what we stand for…making a difference in people's lives. We are evolving to become the best company to work with and to work for. Come and join us as a Group Leader in our Indianapolis, IN location - we have an exciting future ahead!
Is this you?
We are seeking a Group Leader to join our dynamic team! The Animal Care Group Leader plays an essential role in supervising and training our Animal Care Technicians. They will perform routine and specialized duties as well as assist in operational planning and directing the work of the Technicians.
_Primary ways the Group Leader will contribute to the Envigo team:_
Perform all duties of a Senior Technician
Teach animal care skills and techniques to new technicians
Oversee and suggest improvements in the work and procedural compliance of animal technicians assigned to their group
Ensure animal and cage observation requirements are met daily
Assure compliance with assigned inventory levels colony levels and production goals
Assure compliance with meeting reporting deadlines of colony and inventory information
Coordinate and oversee the shipping of animals without supervision
Perform other duties as assigned by management
Continually monitor, practice and enforce proper biosecurity concerns
Assist supervisor in developing and maintaining employee work schedules for their assigned rooms
Assist supervisor in addressing employee disciplinary and performance issues
Assist with the preparation of yearly reviews and PMD's (Performance Management Development).
_We are looking for the following from the _ * _ _ Group Leader* * _ _ :*
Must have all the qualifications of a Senior Animal Technician and be able to:
Have and practice good/strong leadership and human relations skills
Participate in regular staff meetings
Strong interpersonal skills are required to interface with teammates
Assists with coordination of training/development/mentoring of personnel
Work with a minimum level of supervision
Evaluate the work of others in an impartial manner
Work in a standing position that will require bending and stretching of arms and legs
Lift and move objects weighing up to 50 lbs.
Competency Level IV required in Training Record
Understand and utilization of R.A.T.S (Recognize, Act, Tell, Sustain)
Understand and ensure AAALAC requirements are being followed
Evaluation of staff utilizing the Technician Advancement Program (TAP)
_Envigo offers benefits including:_
Generous paid time off
Paid holidays
Medical, dental and vision insurance
Health savings account
Flexible spending account
401k
Envigo is an EOE, including disability/vets.
Req ID: 8084
Location: Indianapolis, IN
Department: Operations/ Production