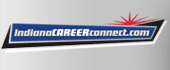 Job Information
Indy Gov

GIS System Analyst

in

Indianapolis

,

Indiana
GIS System Analyst
Print (http://agency.governmentjobs.com/indianapolis?jobID=2978896&sharedWindow=0)
Apply
GIS System Analyst
Salary
$58,240.00 Annually
Location
City County Building, IN
Job Type
Full Time
Department
Department of Public Safety- Communications
Job Number
05798
Closing
2/28/2021 11:59 PM Eastern
Description

Benefits

Questions
Position Summary
Position is responsible for performing design, development and implementation of enterprise-wide municipal government applications and user interfaces using selected GIS software, i.e. ESRI software products. Communicates with users and assesses their needs; provide support to departments associated with an enterprise-wide GIS. Incumbent assists with quality control, maintenance procedures and production of public safety related GIS data and applications products.
Position Responsibilities
Performs all data maintenance, input and product generation.
Generates GIS products in paper and digital formats for distribution to users.
Assists with quality control procedures such as integrity of files, positional and dimensional accuracy, documentation, etc.
Coordinates data sharing with various City/County agencies as well as private vendors.
Assists with planning, design, development and implementation of enterprise-wide GIS applications and projects. This includes creating support documentation through all phases of the project.
Provides support and training to various user departments and agencies associated with the GIS enterprise.
This list of duties and responsibilities is not intended to be all-inclusive and may be expanded to include other duties or responsibilities that management may deem necessary from time to time.
Qualifications
Bachelor's degree in computer science, engineering, geography or cartography; or equivalent work experience in one of the above mentioned areas and three (3) year experience with computer systems, geography, cartography or surveying. Knowledge of computer programming and geographical information systems. Knowledge of surveyor terminology, coordinate geography and mapping concepts including planimetry, land fabric, and topography. Knowledge of and ability to operate several types of computer systems and software, engineering graphic workstations, electrostatic/pen plotters and tape/disk readers.
Independent Judgment
Position requires the knowledge of established policies and procedures, which controls most of the incumbent(s) actions however; the incumbent must be able to rely on experience to resolve sometimes complex issues. Provides and receives information requiring considerable judgment and authority regarding work unit practices, policies and or procedures.