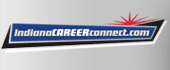 Job Information
Indy Gov

General Auto Tech

in

Indianapolis

,

Indiana
General Auto Tech
Print (http://agency.governmentjobs.com/indianapolis?jobID=2943740&sharedWindow=0)
Apply
General Auto Tech
Salary
$45,760.00 Annually
Location
Riverside Garage, IN
Job Type
Full Time
Department
Department of Public Works - Fleet Services
Job Number
05750
Description

Benefits

Questions
Position Summary
To provide general maintenance to City vehicles in support of the operating activities
Position Responsibilities
Reads work orders and maintenance forms to ascertain the condition of vehicles, application of maintenance modifications and general maintenance.
Diagnose and isolate cause of malfunction in vehicle to be repaired.
Interprets and applies information contained in manufacturers' manuals, lube orders and other data relevant to the maintenance of vehicles.
Adjusts operating mechanisms such as valves, tappets, carburetors, governors, ignition systems, points, central linkage, clutches and brakes, using feeler gauges, dial indicators, special gauges and templates
Times magnetos, distributors, injectors, and injection pumps, using timing pins and lights
Replaces subassemblies, components and accessories, such as starters, fuel pumps, carburetors, generators, radiators, universal joints, brake shoes, engine mounts, low pressure lines and fittings
Instructs and assists lower skilled personnel in maintenance practices and procedures.
Operates wrecker or service trucks
Observes all job-site safety regulations
May be required to work overtime
Must be able to completely tear down and reassemble such components as engines, DIFF, TRAN, pumps, starters, gen, hyd, cyl.
Will be held responsible for tools/equipment supplied by the City
Performs related duties as assigned
Qualifications
High School Diploma or GED
Must have a valid Operator's license upon reporting to work
Ability to operate power tools, alignments, wheel balancing machines and engine analyzing machines
Ability to lift over 50 lbs
Ability to carry up to 15 lbs
Ability to perform the following: straight pulling, reaching above the shoulder, pushing, walking, standing and kneeling.
Ability for rapid mental muscular coordination simultaneously
Working ability to read and understand operating manuals, service manuals, and written instructions relative to job duties.
Knowledge of basic repair procedures and techniques applicable to the repair of vehicles
Must have hand tools relevant to this type of repair upon reporting for work.
*Must pass pre-employment physical.
*The above are minimum requirements.
Independent Judgment
Actions are controlled by City and departmental policies and procedures. Decisions may occur when determining the proper sequence of steps or when making minor variations from established methods. Work is reviewed on a spot check basis by a supervisor who is generally available.