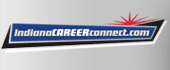 Job Information
Danaher Corporation

Field Service Engineer I

in

Indianapolis

,

Indiana
Help us improve access to life-changing therapies that can transform human health
We are Cytiva, a global provider of technologies and services that advance and accelerate the development and manufacture of therapeutics. Formerly part of GE Healthcare, we have a rich heritage tracing back hundreds of years, and a fresh beginning since 2020.
Our customers undertake life-saving activities. These range from fundamental biological research to developing innovative vaccines, biologic drugs, and novel cell and gene therapies. Our job is to supply the tools and services - the pots, pans, soups and sauces - they need to work better, faster and safer, leading to better patient outcomes.
We are looking for a Field Service Engineer I to work with our expert Engineering team of employees across the world. Do you have a passion for servicing engineering ? Then we would love to hear from you.
What you'll do
The Field Service Representative will be responsible for meeting the daily service repair needs of the customer's equipment by driving customer satisfaction through Service Excellence.

Basic troubleshooting, installation, maintenance and service repair needs on designated equipment.

Completing Preventative Maintenance and Field Modification Instruction.

Ordering and managing repair parts cycle times.

Keeping up to date on administrative responsibilities such as maintaining customer service logs and internal service records in a timely manner.

Maintaining daily communications with customers to ensure resolution and proper follow-up, leading to customer satisfaction.

Maintaining tools and test equipment properly and ensuring they are calibrated.

Meeting Health and Human Services, Environment Health and Safety and/or all other applicable regulatory requirements.

Managing vendors' service delivery processes in compliance with Cytiva policies.

Utilizing the escalation process to resolve customer service delivery issues and conducting root cause analysis that will lead to effective problem solving.

Participating in sales opportunities such as contract renewals and assist with promoting and implementing revenue programs.

Working as a member of the local team to provide efficient service delivery to all accounts within assigned area.

May include training of clinical staff on designated equipment.

Travel is required.
Who you are
Biomedical or Electrical Engineering degree, or Electrical Engineering Technology diploma, biology diploma, equivalent military education or Associates Degree

Experience interfacing with both internal team members and external customers as part of a solution based service process.

Experience diagnosing and repairing mechanical, electromechanical, and/or electronic equipment.

Experience troubleshooting and responding to customer concerns

Desired Characteristics

Excellent analytical and communication skills with the ability to communicate complex technical issues in an easy to understand manner

Six Sigma trained/certified and/or LEAN trained/certified

Change agent and process oriented.

Leading & Relating to Others: Establishes good relationships with customers and staff. Builds wide and effective networks of contacts inside and outside the organization. Relates well to people at all levels. Manages conflict.

Shares Expertise: Applies specialist and detailed technical expertise. Develops job knowledge and expertise through continual professional development. Shares expertise and knowledge with others. Uses technology to achieve work objectives. Demonstrates an understanding of different organizational departments and functions.

Organizing & Executing: Focuses on customer needs and satisfaction. Sets high standards for quality and quantity. Monitors and maintains quality and productivity. Works in a systematic, methodical and orderly way. Consistently achieves project goals. Takes responsibility for actions, projects and people. Takes initiative, acts with confidence and works under own direction. Initiates and generates activity.

Communicating: Speaks clearly and fluently. Expresses opinions, information and key points of an argument clearly. Makes presentations and undertakes public speaking with skill and confidence. Responds quickly to the needs of an audience and to their reactions and feedback. Projects credibility.

Coping with Pressure: Works productively in a pressurized environment. Keeps emotions under control during difficult situations. Balances the demands of a work life and a personal life. Maintains a positive outlook at work. Handles criticism well and learns from it.

Supporting & Cooperating: Demonstrates an interest in and understanding of others. Adapts to the team and builds team spirit. Listens, consults others and communicates proactively. Supports and cares for others. Upholds ethics and values. Appropriately follows instructions from others without unnecessarily challenging authority. Follows procedures and policies. Compiles with legal obligations and safety requirements of the role.

Embracing Change & Demonstrating Enthusiasm: Adapts to changing circumstances. Accepts new ideas and change initiatives. Adapts interpersonal style to suit different people or situations. Works hard and puts in longer hours when it is necessary. Identifies development strategies needed to achieve career goals and meet new or changing demands of the job.

Commercial Thinking: Keeps up to date with competitor information and market trends. Identifies business opportunities for the organization. Demonstrates financial awareness.
Who we are Whatever your role, we bring purpose and challenge into our everyday work. If you are driven to make the world a better place thanks to science and medicine, you'll feel right at home here. If you're flexible, curious and relentless, you'll belong. If you are excited about a global culture, this can be the place to further your career.Want to know more? Take a look at our Instagram, Twitter and LinkedIn pages!Cytiva is a 3.5 billion USD global life sciences leader with over 7000 associates across 40 countries who are dedicated to our mission to help us improve access to life-changing therapies that transform human health. As a trusted partner to customers that range in scale and scope, Cytiva brings efficiencies to research and manufacturing workflows, ensuring the development, manufacture and delivery of transformative medicines to patients.As part of the Danaher family of companies, our work at Cytiva is supported by a global science and technology innovator. In addition to Danaher's unrivaled leadership training and professional development programs, our relationship also provides expanded career opportunities across industries and brands. Together, we are united by a shared purpose: Helping Realize Life's Potential
Danaher Corporation and all Danaher Companies are equal opportunity employers that evaluate qualified applicants without regard to race, color, national origin, religion, sex, age, marital status, disability, veteran status, sexual orientation, gender identity, or other characteristics protected by law. The "EEO is the Law" poster is available here (http://www.dol.gov/ofccp/regs/compliance/posters/pdf/eeopost.pdf) .
Danaher Corporation