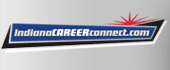 Danaher Corporation

Field Service Coordinator

in

Indianapolis

,

Indiana
Danaher Company Description
Beckman Coulter develops, manufactures and markets products that simplify, automate and innovate complex biomedical testing. Our diagnostic systems, found in hospitals and other critical care settings around the world, produce information used by physicians to diagnose disease, make treatment decisions and monitor patients. Scientists use our life science research instruments to study complex biological problems including causes of disease and potential new therapies or drugs. More than 275,000 Beckman Coulter systems operate in both diagnostics and life sciences laboratories on all seven continents. For 80 years, our products have been making a difference in peoples' lives by improving the productivity of medical professionals and scientists, supplying critical information for improving patient health and reducing the cost of care. Beckman Coulter offers a broad array of comprehensive, competitive benefit programs that add value to associates' and their families' lives. Whether it's a health care program or paid time off, our programs contribute to life beyond the job. Check out our benefits. We think you'll like what you see. If you believe your education and experience are in line with the position description and qualifications referred to above, and are motivated, energetic, and looking for a new and exciting opportunity, please submit your resume online at the URL below or atwww.beckmancoulter.com. Beckman Coulter is an equal opportunity employer. We evaluate qualified applicants without regard to race, color, national origin, religion, gender, age, marital status, disability, veteran status, sexual orientation, gender identity, or any other characteristic protected by law.
Description
The Field Service organization ensures that critical equipment in hospitals, doctor's offices, reference laboratories, and research institutes across the country are serviced and maintained in an efficient manner. As a Field Service Coordinator you support the Service Organization and Beckman Coulter Customers. This includes but is not limited to the following responsibilities:
Achieve and maintain a positive rapport with customers in order to update them of their critical job status within specific timeframes.
Schedule preventative maintenance, installations, and emergency calls while prioritizing the work as appropriate in any given day.
Responsible for ordering parts and expediting orders required for the field service engineers and applications specialists.
Use Oracle to retrieve customer and other installed base information, inventory availability, part order status, all work order updates, and to make changes as required.
Collaborate with the field service teams to drive revenue growth by verifying and collecting purchase orders as well as identifying revenue generating opportunities.
Check with credit department concerning credit status of customer and defined payment method (pre-payment or on account) where customers are liable for payment of support.
Assist with the closure of service jobs as needed in order to invoice customers timely.
Identify opportunities for combining open work to maximize efficiency of field service engineers based on specific criteria.
Adhere to compliance requirements at all times
Display team leadership with the ability to create and drive effective team working.
Highly effective and demonstrated Time Management and Personal Organization.
Familiarity with standard Computer Administrative Tools (Windows, MS Office).
Knowledge of Oracle is preferable although not required.
Proven ability to thrive in a fast paced, ever changing team environment.
Excellent communication skills to include proven professional, conflict management, and persuasion skills.
Must possess strong problem solving skills.
Demonstrated strong attention to detail while multi-tasking to achieve quality on-time completions of tasks.
A "Do It Now" mindset coupled with a strong sense of accountability.
Ability to work a set 9 hour shift anytime between 6am – 8pm.
Qualification
High School Degree or equivalent with 4 years relevant experience.
At Danaher, we are dedicated to building and sustaining a truly diverse and inclusive culture. These are not just words on a page—Diversity and Inclusion is a top priority for the company, and it ties deeply to each of our core values. Danaher Corporation and all Danaher Companies are equal opportunity employers that evaluate applicants without regard to race, color, national origin, religion, sex, age, marital status, disability, veteran status, sexual orientation, gender identity, or other characteristics protected by law.
Danaher Corporation Overview
Danaher is a global science & technology innovator committed to helping our customers solve complex challenges and improve quality of life worldwide. Our world class brands are leaders in some of the most demanding and attractive industries, including life sciences, medical diagnostics, dental, environmental and applied solutions. Our globally diverse team of 67,000 associates is united by a common culture and operating system, the Danaher Business System, which serves as our competitive advantage. We generated $18.3B in revenue last year. We are ranked #162 on the Fortune 500 and our stock has outperformed the S&P 500 by more than 1,200% over 20 years. At Danaher, you can build a career in a way no other company can duplicate. Our brands allow us to offer dynamic careers across multiple industries. We're innovative, fast-paced, results-oriented, and we win. We need talented people to keep winning. Here you'll learn how DBS is used to shape strategy, focus execution, align our people, and create value for customers and shareholders. Come join our winning team.
Organization: Beckman Coulter - Diagnostics
Job Function: Customer Support
Primary Location: North America-North America-United States-IN-Indianapolis
Schedule: Full-time
Req ID: BEC013485
Danaher Corporation