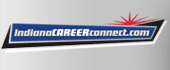 Job Information
Travelers

Experience Design Lead, Digital Enablement Team - Remote

in

Indianapolis

,

Indiana
Company Summary
Taking care of our customers, our communities and each other. That's the Travelers Promise. By honoring this commitment, we have maintained our reputation as one of the best property casualty insurers in the industry for over 160 years. Join us to discover a culture that is rooted in innovation and thrives on collaboration. Imagine loving what you do and where you do it.
Job Category
Technology
Target Openings
2
Job Description Summary
Are you a design leader ready for your next challenge? Are you a strategic thinker and facilitator who places user needs at the center everything you do? Are you driven by creating seamless end-to-end experiences for users that delight? Do you test to iterate on concepts and utilize key data to learn as you go? If this sounds like you, keep reading to learn about a great opportunity on our Digital Enablement Salesforce Team.
We are reimagining the sales and service experience across Travelers to ensure our employees are positioned to create strong relationships with our customers, agents and brokers. We're looking for a passionate, inspiring team player who thrives in simplifying the complex. A collaborative leader who brings fresh ideas and a human-centered design approach, to enable scalable solutions leveraged by thousands of Travelers personnel.
On a multi-disciplinary team, you will design and develop streamlined and integrated solutions that delight users and achieve business outcomes. You will lead discovery and framing activities, facilitate workshops, create and conduct research and synthesize findings into actionable insights to design and test concepts through implementation. Working in an Agile delivery model, your team will have a profound effect on driving efficiencies, increasing revenue and enabling a strategic technical foundation for the future.
Under general supervision, works independently on projects and is self-directed. UX lead partners with a collaborative, cross-functional team to research, design and usability test digital experiences.
Primary Job Duties & Responsibilities
Facilitate stakeholder discovery, problem framing and design thinking workshops.

Conduct qualitative user research to identify key insights to drive user-centered solutions.

Support business owners by understanding key business objectives and setting the design strategy accordingly.

Understand the importance of people, products, process and partners play in an enterprise setting.

Informs UX resource allocation during ideation, prioritization, development, and quality assurance phases of projects.

Plans and serves as facilitator or observer for UX research and testing efforts. Conducts competitive research and analysis. Reports research findings to stakeholders. Translates these findings into design solutions.

Creates artifacts that include personas, journey maps, user workflows, information architecture, wireframes, and interactive prototypes, within project timelines and budgets.

Serves as the key point of accountability for UX efforts on multiple projects. Advocates for user-centered design approaches.

May support the recruitment and growth of outstanding UX professionals by providing coaching and mentorship.

Contributes to a dynamic team environment through collaboration, experimentation, agility, and vigorous inquiry, while maintaining high expectations and attention to detail.

Participates in the creation and evolution of design systems and best practices that account for user needs and context, while reinforcing brand values and standards.

Ensures adherence to UX guidelines across projects.

May manage vendor relationships for outsourced UX activities.
Minimum Qualifications
Bachelor's degree in graphic design, psychology, human factors, social sciences or related field or 5 years of User Experience work experience required.
Education, Work Experience, & Knowledge
Typical incumbent experience level 5+ years
Job Specific Technical Skills & Competencies
Strong communication, organization, time management and interpersonal skills.

Proven ability to facilitate workshops and meetings with diverse groups of stakeholders and users, sometimes with minimal planning, and providing a productive, enjoyable, collaborative experience.

Experience defining questions for, and designing user research studies, conducting research activities/interviews, evaluating results and synthesizing clear, actionable insights.

Mastery of common information architecture and design methods/artifacts such as Design Thinking, Service Design, UX, customer journey's, service blueprints, site maps, taxonomies, flow diagrams, mental models, content inventories, wireframes, etc.

Strong understanding of Salesforce products, Lightning Design System, and App Builder

Strong ability to utilize popular software tools for design, research and prototyping such as Sketch, InVision, Figma, Axure, User Zoom, etc.

Familiarity with lean and Agile approaches to creating software, and a desire to learn and improve.

Familiarity with front-end web technologies and development approaches, including HTML5, CSS3, JavaScript, Mobile-First responsive web design, and common frameworks such as React, etc.

Experience championing and growing a user-centric culture including usability and accessibility standards and practices.

Experience with creating or working with pattern libraries, style guides or design systems.

Excellent writing and editing skills and the ability to create clear, simple references and guidelines for complex concepts.

Outstanding communication and interpersonal skills and the ability to be a change agent in a large, complex organization.
Employment Practices
Travelers is an equal opportunity employer. We value the unique abilities and talents each individual brings to our organization and recognize that we benefit in numerous ways from our differences.
If you have questions regarding the physical requirements of this role, please send us an email (TAPHYREQ@travelers.com) so we may assist you.
Travelers reserves the right to fill this position at a level above or below the level included in this posting.
Travelers