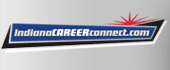 Job Information
Carrier

Electrician

in

Indianapolis

,

Indiana
Date Posted:
2020-01-27-08:00
Country:
United States of America
Location:
CAI23: Carrier-Indianapolis, IN 7310 W Morris St, Indianapolis, IN, 46231 USA
TYPICAL DUTIES
Perform repairs on equipment as defined above by diagnosing faults and making actual repairs, readjustments, or calibrations. Typical equipment used is multimeters, oscilloscopes, hand, electrical, or soldering tools as used in this trade.

Maintain and assist in keeping maintenance and calibration records and also replacement parts for the electronic/electro-mechanical equipment.

Perform preventive maintenance on equipment per instructions and schedules established by supervision.

Lay out construction wiring and install and maintain electrical circuits for machine installations, conveyors, elevators, crane, etc.

Perform expert trouble shooting and wiring of electrical circuit.

Maintain and repair AC and DC motors and control equipment.

Install conduit and bus-bar and general wiring.

Maintain clean and safe work areas.

Determine cause of any malfunction of a unit heater, rooftop furnace, electrical heating element, electric air conditioner, or hot water boiler. (Exceptions: gas chillers and large Carrier compressors.)

Replace unit components such as gas valves, control relays, protective relays, thermostats, fan and blower motors, fuses, EAC compressors, etc.

Recharge freon in EAC condensing units and test for leaks.

Change filters on all air handling units and clean EAC condenser coils on a periodic basis.

May perform other duties such as troubleshooting and repairing lighting units and power circuits in offices, including replacement of fluorescent tubes and ballasts and cleaning reflectors and diffusers.

Assist other Maintenance Department employees and perform related or less skilled work

Perform other similar or less skilled work.

Follow all site safety rules specific to their position, as seen in the associate handbook, cardinal rule cards, job specific standard work and any EHS training documents.

Report all chemical spills and other environmental concerns to their supervisor, security, or EHS immediately.
QUALIFICATIONS
Must possess knowledge of industrial electronics by completion of an Associates Degree in Electronics from a recognized trade school/university or college, or by passing an Associates Degree - Electronics equivalency examination.

Must be able to work from wiring diagrams and schematic drawings.

Must have general knowledge of electrical codes and requirements.

Must have successfully completed Carrier Training program or be able to demonstrate equivalent knowledge and experience.

Must be able to read and write and pass Carrier Qualification test.

Must be a qualified Electrician and able to read and interpret wiring diagrams; piping schematic drawings and Carrier unit maintenance instructions.

Must be able to trace electrical circuits, make voltage test, gas pressure test, etc., all in accordance with rules of safety.

Must complete applicable safety programs such as electrical safety, lockout-tagout, etc.
Carrier is An Equal Opportunity/Affirmative Action Employer. All qualified applicants will receive consideration for employment without regard to race, color, religion, sex, sexual orientation, gender identity, national origin, disability or veteran status, age or any other federally protected class.
Job Applicant's Privacy Notice:
Click on this link (https://www.corporate.carrier.com/legal/privacy-notice-job-applicant/) to read the Job Applicant's Privacy Notice
Carrier