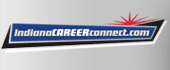 Job Information
InPwr Inc

Electrical Foreman

in

Indianapolis

,

Indiana
InPwr, Inc. is looking for Electrical Foremen to join our dynamic team!
From $27-$34/hr based on experience
We are an award-winning electrical design-build firm headquartered in Indianapolis, IN, with offices in Denver, CO, and Los Angeles, CA. Named a 2019 Top Places to Work, we believe in building it better, focus on complex opportunities, and taking the electrical design to the next level, with licenses in over forty states and projects across the nation.
Our Core Values
Do the Right Thing – The ability to be character driven and choose to be ethical.

Folleaders – The ability to jump in and do what is needed regardless of the role you play. The ability to lead in situations you have expertise and follow when you need to.

Relentless Dedication – Doing whatever it takes to get the job done!

Be Badass! – Being growth oriented, knowledgeable, openminded, innovative, stable, and dedicated!

Benefits

Our comprehensive compensation package includes:

Medical, Dental, Vision and Life benefits

PTO

401K

30-day sabbatical experience after five years of employment

Qualifications

Candidates must be detail-oriented, highly motivated, and meet the requirements below. Duties predominantly include project management related to the electrical contracting field.

Applicants must complete a background check and have a valid driver's license

Must be able to pass drug screen

Must have a High School Diploma/GED

Must be able to work 40-58 hour work weeks, 5 to 6 days a week

Previous electrical experience in commercial/industrial/installation

Degree from a 4 year trade school preferred

Strong safety record

Proficient in MS Office and reading project drawings and submittals

Attention to details and accuracy

Excellent written and oral communication skills, diplomacy a must

Strong leadership skills and ability to manage subcontractors and vendors

Positive and "Can Do!" attitude, self-motivated, strong work ethic, and team player

Commitment to continual personal and professional growth

Day-to-day tasks include, but not limited to the following:

Maintain productivity while insuring a high level of quality and safety in field installations

Manage the adherence and enforcement of company safety protocol and take responsibility for onsite hazard awareness with the Safety Director and General Superintendent (GS)

Implement and follow company policies and procedures

Build and implement weekly project schedules

Coordinate electrical installation with other trades and general contractor/owner representative

Maintain relentless dedication in building strong, positive relationships with our customers

Assist customer and Project Manager personnel with design changes to the original scope of work

Work with Project Manager and GS to estimate field change order work

Track and document change order and time/material work

Manage the maintenance of up to date as-build drawings and assist CAD department with changes to drawings

Manage, maintain, and complete all weekly forms and documentation to include but not limited to payroll, logs, T&M tickets, reports, material requests, and schedules

Manage team of 6- 40 electricians and subcontractors

Adhere to and enforce InPwr Inc. company policies, procedures and safety protocol

Be a frontline representative of the company for the field teams, internal teams, and vendors

The applicant must be a central Indiana resident

Working/ Environment/ Physical Demands to successfully perform the essential functions of this job. While performing the duties of this job, the employee is regularly required to talk or listen. The employee frequently is required to climb, crawl, kneel, stand, balance, walk, use hands to finger, handle or feel and reach with hands and arms. The employee must occasionally lift and/or move up to 60 pounds and greater than 60 pounds using appropriate equipment. Specific vision abilities required by this job include close vision, distance vision, color vision, peripheral vision, depth perception, and the ability to adjust focus. The employee is required to properly use such safety equipment as is appropriate to the work to prevent injury to self or others. The job can be performed under extreme temperature and some hazardous conditions

EEO, Drug Free Workplace

Safety has always been our priority. Along with the usual protocols to protect our workforce, vendors, and business partners, we've implemented additional safety standards, specifically in response to minimizing the possibility of transmission of the COVID-19 virus. Along with CDC recommended guidelines associated with hand-sanitization and safe-distancing, we've established procedures to reduce exposure and susceptibility. These include providing personnel with appropriate PPE, limiting non-essential foot traffic, added cleaning protocols, and encouraging open lines of communication for feedback, questions, and concerns.

InPwr, Inc. is an Equal Opportunity Employer. Employment contingent upon successful completion of background investigation and drug screening. Smoke-free workplace. Drug-free work environment according to Federal Law.

Visit us at www.inpwrinc.com (www.inpwrinc.com%20) to apply online!