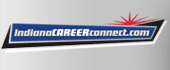 Job Information
Oracle

Director of Network Solution Architecture for North American Cloud Engineering

in

Indianapolis

,

Indiana
Provides direction, leadership, and specialist knowledge to Cloud Solution team to assist in designing, demonstrating and deploying Oracle Cloud architectures that address customer business problems. Guides team to drive Oracle Cloud customer consumption through accelerating the adoption of Oracle cloud services.
Responsible for directing and managing resources, typically through others, to work with customers, sales, engineering, and product teams to design and implement solutions for customers. Establishes and communicates business objectives, metrics and plans to ensure attainment of business strategy. Manages the implementation of solutions, ensures successful deployments, provides direction on code development and scripting. Oversees the support of customers from Proof of Concept (POC) through production deployment of services, resource configuration, planning, and customer education/training. Frequent interaction with C level.
Minimum qualifications include: 10 years experience with computer applications and tools required. Ability to travel 50% international and domestic. Preferred but not required qualifications include: Bachelor of Science-level university degree in Computer Science, Math, Engineering from accredited university; and/or relevant 10 years technical experience. Advanced degree in relevant field of studies highly desirable. 5 or more years of previous relevant technical management experience with computer applications and tools, including 2 or more of years as a second level manager. Expertise in and an in depth and thorough knowledge of competitive and industry knowledge in the field of computer applications and tools; System and application design; Implementation of advanced product features; Project management; Solving technical problems with customers in technical environments; Written and verbal communication and interpersonal skills. 10 years experience and expertise in the clear communication of technical information to others through presentations, demonstrations, written communication and consultative solutioning experience.
Oracle is an Affirmative Action-Equal Employment Opportunity Employer. All qualified applicants will receive consideration for employment without regard to race, color, religion, sex, national origin, sexual orientation, gender identity, disability, protected veterans status, age, or any other characteristic protected by law.
Director of Network Solution Architecture for North American Cloud Engineering
ORACLE: As the provider of the world's most complete, open and integrated business software and hardware systems, Oracle is dedicated to unleashing innovation by simplifying IT. With more than 30 years of information technology innovation, Oracle is the recognized industry leader in enterprise application and technology solutions.
ORACLE CLOUD: Oracle Cloud is a Generation 2 enterprise cloud that delivers powerful compute and networking performance, a comprehensive portfolio of infrastructure and platform cloud services, and the world's only self-driving autonomous database. Built from the ground up to meet the needs of mission-critical applications, Oracle Cloud supports all legacy workloads while delivering modern cloud development tools—so enterprises can bring their past and build their future.
KEY RESPONSIBILITIES
The Director of Network Solution Architecture for North American Cloud Engineering is responsible for providing leadership to a team chartered with accelerating customer success with networking technologies and solutions on the Oracle Cloud. This includes virtual cloud networking, connectivity to on-premises and 3rdparty cloud environments, DNS, load balancing, and virtual appliances.
The Director's team consists of highly skilled cloud specialists that blend experience and deep subject matter expert knowledge to solve the hardest customer issues in the context of strategic sales engagements. The team responsibilities include thoroughly understanding customer business and technical requirements, leading the technical pursuits required to capture cloud bookings and assisting in the customer adoption of Oracle Cloud's networking capabilities.
In addition, this leader will have a unique perspective from which to contribute to key business decisions and company-wide cloud strategies and initiatives. This leader will be a vital contributor to our product development teams and to the entire Cloud Solution Engineering team.
Focus will be on the following:
Driving adoption of dedicated network connections (FastConnect)

Accelerate customer success through the development of best practice solution architecture and engagement frameworks with the following services:
o Connectivity (VPN and FastConnect)
o Virtual Cloud Network design
o Load Balancing
o DNS
o Virtual Network Appliance architecture and integration
Building, motivating and expanding team and individual skills ensuring the organization is agile, can scale to demand, and is optimized across all cloud products and business segments.

Measure, analyze, track and report business, process and quality metrics to achieve targets while examining trends and identifying areas for improvement.

Develop collaborative working relationships with sales, product management, development and other functional areas within Oracle.
YEAR ONE CRITICAL SUCCESS FACTORS
Development of strong relationships with the relevant Sales, Product Management and Engineering teams.

Mastery of Oracle Cloud products and plans, especially in regard to networking.

Successfully engaged with some of the largest and most strategic accounts.

Demonstrated success in accelerating customer success with Oracle Cloud networking services.

Demonstrated technical credibility within Oracle and with Oracle customers.
_ _
PREFERRED PERSONAL EXPERIENCE, CHARACTERISTICS AND LEADERSHIP SKILLS
The ideal candidate must be a high-energy, strategic and technical expert leader possessing a strong sense of urgency with a performance-based track record of success.
S/he will have demonstrated successful expertise with a cloud product technology company. The successful candidate will be technically adept, possessing a broad combination of skills and experiences reflecting the complexities of Oracle and Oracle's customers. This role requires technical cloud subject matter expertise and the capability to influence critical and timely transformational change for our customers.
The successful candidate:
3 years of manager experience leading and directing teams with many members located remotely and others that support success through a matrixed environment.

The right person will possess 6 years of network implementation/consulting experience in the software or infrastructure industries and demonstrate an intermediate understanding of applications, server technology, cloud technologies (Infrastructure as a Service – IaaS, PaaS, and SaaS) and network security.

Current or past technical network experience with routers and switches is required.

Experience with networking protocols such as BGP, TCP/IP, IPv4, DNS, DHCP, SSL, and IPSEC VPN

Demonstrated knowledge in architecting, deploying, and operating network solutions. Past experience working directly in customer implementations is highly desirable.

An experienced and credible technical expert with a recognized deep networking skill set.

A dynamic technically-astute manager who understands what it takes to develop pipeline around cloud products and promote cloud consumption.

A proven and enthusiastic, high-energy, motivating leader who is visibly passionate and is capable of inspiring and galvanizing an organization.

A balance of strategic and tactical skills, with a high-level of intellectual agility and capacity for original thought.

An exceptional communicator who can write, present and effectively adjust messages to meet individual audiences and organizations.

Experience in the ability to manage a team during transformational change.
Personal characteristics:
Expects Results: Consistently drives high standards for each individual, the team, and the organization to accomplish established goals. Driven to over-achieve.

Communicates and Influences: Clearly communicates information and ideas to individuals and teams in an articulate, focused and compelling way. Willing to offer intellectual mindshare.

Analytical and Instinctual: Compares information from multiple sources to identify core issues. Uses data to make decisions but also understands that instinct plays a part in innovating. Always uses good common sense.

Possesses Business Acumen: Deep understanding of cloud technology, business and operations with the ability to draw from personal experience to make recommendations.

Builds and Maintains High Performing Teams: Attracts, develops, engages and retains talented team members by creating an environment where people can realize their full potential. Is ego-free. Acknowledges the work of others first.

*

*EDUCATION
A Computer Science degree is preferred. An advanced degree is a plus.
Direct Recruiter Contact: Erin.d.smith@oracle.com
/At Oracle, we don't just value differences—we celebrate them. We're committed to creating a workplace where all kinds of people work together. We believe innovation starts with diversity and inclusion./
_https://www.oracle.com/corporate/careers/culture/diversity.html_
Oracle is an Affirmative Action-Equal Employment Opportunity Employer. All qualified applicants will receive consideration for employment without regard to race, color, religion, sex, national origin, sexual orientation, gender identity, disability, protected veterans status, age, or any other characteristic protected by law.
Job: *Pre Sales
Organization: *Oracle
Title: Director of Network Solution Architecture for North American Cloud Engineering
Location: United States
Requisition ID: 200010PU
Oracle