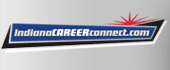 Job Information
Pitt Ohio

Diesel Mechanic- 2nd Shift

in

Indianapolis

,

Indiana
Description/Job Summary
Martera Inc., a subsidiary of PITT OHIO, a high service transportation solutions provider offering SUPPLY CHAIN, GROUND, LTL and TRUCKLOAD services is seeking a Diesel Mechanic- 2nd Shift with tractor and trailer repair experience at our Indianapolis, IN Terminal.
Top rate paid to qualified candidates up to $24.39/hr. plus incentives and $1.50 shift differential.
PITT OHIO has received countless safety, service, and carrier of the year awards and our highly acclaimed Safety Department is a leader in the transportation industry. Dedication to quality and excellence is our goal at PITT OHIO.
We offer competitive wages, hospital/medical insurance with no monthly premiums, vision, discount prescription, dental, 401K, profit sharing, paid vacations, pleasant work environment, and much more!
To navigate to the PITT OHIO Career Center and apply for this position, please go to pittohio.balancetrak.com
ESSENTIAL DUTIES:
Operate and inspect mechanical equipment to diagnose defects

Analyze malfunctions and perform general overhaul, tune up or preventive maintenance of equipment

Dismantle and reassemble equipment

Plan work procedure using charges, technical manuals and experience

Repair, replace and adjust necessary units and parts

Enter labor lines and parts into repair order computer system
OTHER DUTIES:
Travel to other company shop locations when staff is needed

React to change productively and handle other essential tasks as assigned
MINIMUM REQUIREMENTS:
Command of English language to communicate effectively with internal and external customers

A minimum of 2 years experience as a journey-level diesel mechanic is required

CDL, ASE, and state and/or federal inspection certifications are preferred but not required

Knowledge of methods, materials, tools and technicques used in the repair and maintenance of a variety of automotive and mechanical equipment is required

Must have working knowledge of the operating principles of gas and diesel engines and repair of heavy trucks

Must have previous experience maintaining detailed and routine record keeping

Manual dexterity required

Must possess knowledge of occupational hazards & standard safety precautions

Must possess excellent interpersonal, verbal and written communication skills to communicate to both internal and external customers
WORKING CONDITIONS/PHYSICAL REQUIREMENTS:
Travel may be required; must be able to work a varied schedule based on need

Overtime may be necessary during peak periods

Must pass DOT physical and drug screen

Medium work: exerting up to 50 pounds of force frequently to lift, push, pull, or otherwise move objects.

Subject to both internal and external environmental conditions: activities occur inside and outside. Outside work may be in extreme weather conditions.

Subject to: standing, climbing, stooping, kneeling, crouching and reaching particularly for sustained periods of time.

Subject to noise: there is sufficient noise to cause the worker to shout in order to be heard above the ambient noise level.

Subject to hazards: includes a variety of physical working conditions, such as proximity to moving mechanical parts, moving vehicles, and exposure to chemicals.

Subject to atmospheric conditions: one or more of the following conditions that affect the respiratory system of the skin: Fumes, odors, dusts, mists and gases.

The worker is required to have close visual acuity to perform an activity such as: operate machines and motor vehicles.

The worker is required to have visual acuity to perform an activity such as: visual inspection involving small defects, small parts, and/or operation of machines (including inspection); using measurement devices; and/or assembly or fabrication of parts at distances close to the eye.
MARTERA is an Equal Employment Opportunity (EEO) employer and welcomes all qualified applicants. Applicants will receive fair and impartial consideration without regard to race, sex, color, religion, national origin, age, disability, veteran status, genetic data, religion or other legally protected status.
To navigate to the PITT OHIO Career Center and apply for this position, please go to pittohio.balancetrak.com