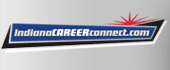 Job Information
ClearChoice Dental Implant Centers

Dental Lab Technician 1

in

Indianapolis

,

Indiana
About Us:
ClearChoice was founded in 2005 to bring an innovative and patient-focused approach to solve gaps within the dental industry. We?ve experienced strong growth and today, we?re the leader in dental implant treatments. Driven by a collective desire to improve the lives of our prospective patients, we help them reclaim their health and confidence. Beyond restoring teeth, this is about getting their lives back.
This mission-focused work has enabled us to achieve four straight years of double-digit company growth, yet we?ve only reached 1% of the population that needs our services. We are searching for individuals who can help us continue pursuing our goal of reaching prospective patients and transforming their lives. When you join ClearChoice, you are joining a team of individuals with passion, conviction, and integrity whose mission is to be the platform of hope for our patients. Come help us write the next chapter of our story.
Summary of Position: ClearChoice dental laboratory technicians work onsite at the dentist office to fill prescriptions from those dentists. They use advanced technical skills to construct sophisticated implant-based dental prosthetics to exacting standards for fit and esthetics and use critical thinking to develop and share complex solutions with the dentist and auxiliary staff. The Tech 1 will work under the supervision of the Laboratory Manager at the assigned center. While work methods follow established best practices, candidates are expected to follow the direction of their doctors and team using a high degree of judgment on a patient-by-patient basis.
Duties and Responsibilities
Receiving and entering work orders and accompanying materials including impressions, models and components.
Pouring of dental impressions and mounting of casts
Processing of acrylic resins using injection techniques
Use of dental laboratory materials such as impression materials, plasters, stones, hydrocolloids, waxes, metals, acrylics, composites and similar materials
Use of laboratory equipment such as hand tools, dental lathes, engines, hand pieces, furnaces, casting machines, presses, flasks, etc.
Denture and hybrid type of restoration repairs
Competence with the conversion of a denture into the interim hybrid prosthesis
Fabrication of temporary partials, flippers and nightguards
Maintenance of the laboratory facilities, equipment and instruments under the direction of the manager
Education and Experience
A minimum of three years of hands-on technical experience is required. Certification (CDT) or the completion of an accredited dental laboratory program is preferred but not mandatory. Qualified candidates should have knowledge of full arch hybrid restorations, complete dentures, overdentures and implant based restorative techniques and have basic knowledge of dental science, anatomy and esthetics. .
Working Conditions
ClearChoice operates two-three person dental laboratories within each of its dental offices. As such, technicians perform their duties in both the dental laboratory and dental office environments. Technicians are expected to be onsite at all times Monday through Thursday. Days and hours may vary.
Benefits:
We offer an excellent base salary plus incentive compensation, along with health, dental, vision, life, STD/LTD insurance, participation in a 401k plan and up to 4 weeks paid time off.
EOE