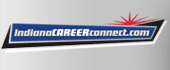 Job Information
Moser Consulting

Data Engineer

in

Indianapolis

,

Indiana
At Moser Consulting, a data engineer / bi engineer, performs advanced (senior-level) data analysis and data engineering work. Work involves leading initiatives to create data analytics-driven solutions for critical business objectives. This position represents the data management team to our business partners, and brings technical expertise to citizen BI and data analytics teams across the agency. Sr Consultants may supervise the work of others. Works under minimal supervision with extensive latitude for the use of initiative and independent judgement. Consultants will have supervision and likely work with or under the direction of a Principal or Senior Consultant.
Works closely with customers regarding their specific data needs to develop the requirements for data subject areas needed.

Captures the inventory of data sources and dashboards to prepare and manage integrated data.

Acts as the IT knowledge leader on data warehousing and data analytics to the business.

Ensures data warehouse implementations meet business expectations and coordinates customer acceptance testing and training.

Ensures the customer can exploit the data warehouse solutions and helps identify additional possible uses of information; anticipates future needs and opportunities.

Assists in the identification and integration of potential new data sources.

Designs and develops ELT pipelines that extract data from various sources and load into the data warehouse or other systems.

Ensures that controls to verify the accuracy and consistency of data are implemented and monitored.

Provides ongoing operational support of the enterprise data warehouse, continued development and enhancement of the data warehouse, automation of daily data extracts and external system feeds, and development and enhancement of current dashboards.
Requirements
Bachelor's degree from an accredited four-year college or university with major coursework in computer information systems, computer science, data management, information systems or information science or a related field.

High School diploma or equivalent and additional directly related experience may substitute for the required education on a year-for-year basis.

Six (6) years of experience in data warehouse, including dimensional modeling, ETL/ELT pipeline design & development, data management, data analysis, process measurement, and metrics management, or a related discipline.

Two (2) years of experience working closely with business analytics teams and data analysts, including PowerBI (or equivalent) experience with financial and accounting data.

Successful track record of Business Intelligence/Data Warehouse solution implementations (design, implementation, data visualization and ongoing support/maintenance) with extensive interaction with business users.

Emerging data and analytics technologies

Cloud platforms and development patterns

Relational and non-relational data structures, theories, principles, and practices.

Metadata management and associated processes.

Data encryption and secure transmission practices (SSL, SSH, SFTP, Certificates, PKI, OAUTH2).

Machine-learning, statistical analysis, artificial intelligence, predictive analytics.

Microsoft/Azure Certifications, Snowflake Certifications are beneficial.

Preferred Locations: Indianapolis, IN and Baltimore, MD
Benefits
For more than 20 years, Moser Consulting has been the go-to source for exceptional IT talent with the ability to self-manage. At Moser Consulting, our people are our #1 asset. We hire the best people, welcome them like family, connect them with opportunities, and let them do what they do best: produce innovative solutions to technology problems.
Our culture gives us a competitive advantage by keeping our employees happy, healthy, and by lowering stress levels in a very demanding industry. It is no accident that we are recognized as one of the Best Places to Work in Indiana. We focus on giving employees: an incredible work space; a fun, collaborative, and creative atmosphere; an extremely generous compensation package; and dozens of outstanding and unique perks usually not found at one company.
Equal Opportunity Employer–minorities/females/veterans/individuals with disabilities/sexual orientation/gender identity.