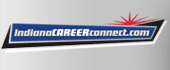 Job Information
Paychex

Customer Support Specialist

in

Indianapolis

,

Indiana
More than just a paycheck.* Paychex is the leader in the small to medium sized business space for Truly Human, Human Capital Management. We help business owners and leaders attract the best talent through streamlined human resource processes and benefits packages while at the same time maximizing the productivity of their employees once onboard. We often hear that the best thing about Paychex is our commitment to culture. Here you will find a company that rallies behind its values and builds its strategies around them. At Paychex, we value loyalty. Through hard work and ongoing growth and development, doors open. Many of our Executives came up through the ranks at Paychex, and for that we are #paychexproud.

Let's do this.* We're on a journey to record-breaking client-growth and we need only the best to join our team. Paychex service professionals are goal-oriented and collaborative. They are passionate about delivering excellence and ensuring customer commitments are kept. As a service professional at Paychex, you embody integrity and respect in your daily life. You don't simply solve problems; you create solutions #Servicelife.

All in. All the time.* Your success as a Paychex service professional depends on your ability to listen to customers? needs and wants. This is a solution-based service environment with an emphasis on partnership and accountability. As a service professional at Paychex, you will have limitless growth and advancement opportunities due in part to the diversified products and services Paychex offers. We will equip you with all the tools you need to become an expert in your position while also providing you the building blocks to reach your next one.
In this role, you?ll:
Start out in our Rapid Response Team taking inbound calls from clients, enter payroll & tax information and answer their questions

Take the initiative to meet and exceed client expectations

Recognize, research, and deliver solutions to clients with your keen problem solving skills

Build your skills and knowledge through completion of self-study training modules to successfully complete required trainings

Have an opportunity to become the client?s primary point of contact and manage their account or move into another role throughout your career path

Build relationships with clients to establish trust and drive retention

Increase client awareness of Paychex services and applicable payroll regulations

Click here for a visual job preview!*

So what are you waiting for?* If you're reading this and it sounds like we're writing about you, click the APPLY button on this page.
Check out our leadership team on LinkedIn and get an inside peek at our culture @insidepaychex.
To be qualified for this position you need customer service experience, ability to work under pressure, strong mathematical and solution oriented mindset and excellent oral & verbal communication. Payroll or accounting experience is a plus.
Just some of the reasons why our employees are #PaychexProud.*
*We value your well-being:From health care plans to retirement planning and wellness programs, we provide our employees with resources to help manage life's twists and turns at any given time.
*We value your time:From paid time off, to company holidays as well as comprehensive work-life balance programs ? we know there's more to your life than just work.
*We value your development:Our best-in-class training and development team will provide you with ongoing learning opportunities to give you the building blocks to grow your career at Paychex. Couple that with our optional tuition reimbursement program and you're sure to go to the head of the class.
*We value your perspective:Our company culture is a reflection of the diversity of our employees. We want you to be you.
*We value our community:We offer paid-time off for volunteerism and promote many company-wide and local initiatives that benefit organizations you care about.
?
?