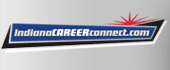 Job Information
Oracle

Cloud Security Architect

in

Indianapolis

,

Indiana
Partners with customers, sales, engineering and product teams to design, demonstrate and deploy Oracle Cloud architectures that address customer business problems. Drives Oracle Cloud customer consumption by accelerating the adoption of Oracle cloud services including discovery, design and deployment.
Responsible for engaging with strategic and more complex customers, builds leadership relationships at multiple levels within organizations in order to design and implement solutions. Works directly with customers to gather requirements, develop architectures and translates business needs into solutions. May implement solutions and ensure successful deployments through code development and scripting. Displays product/application understanding through highly customized presentation demonstrations to customers and at conferences and events. Supports customer from Proof of Concept (POC) through production deployment of services via resource configuration, planning, and customer education/training. Creates and distributes technical assets (white papers, solution code, blog posts, and video demonstrations). Provides leadership and expertise in the development of new solutions, products, and processes. Maintains expertise by staying current on emerging technologies. Acts as an acknowledged authority for customers and sales on technical cloud solutions and customer success. Viewed by peers as a leader and top contributor and by line management as a key business partner. Identifies gaps and enhancements to influence engineering roadmaps for customer driven features. Maintains expertise by staying current on emerging technologies.
Minimum qualifications include: 12 years experience with computer applications and tools required. Ability to travel 50% international and domestic. Preferred but not required qualifications include: Bachelor of Science-level university degree in Computer Science, Math, Engineering from accredited university; and/or relevant 12 years technical experience. Advanced degree in relevant field of studies highly desirable. Expertise in and an in depth and thorough knowledge of penetrating accounts, meeting stakeholders within accounts, and interaction with C level; Competitive and industry knowledge in the field of computer applications and tools; System and application design; Implementation of advanced product features; Project management; Solving technical problems with customers in technical environments; Written and verbal communication and interpersonal skills; Needs analysis, positioning, and business justification. 12 years experience and expertise in the clear communication of technical information to others through presentations, demonstrations, written communication and consultative solutioning experience.
Oracle is an Affirmative Action-Equal Employment Opportunity Employer. All qualified applicants will receive consideration for employment without regard to race, color, religion, sex, national origin, sexual orientation, gender identity, disability, protected veterans status, age, or any other characteristic protected by law.
Oracle has built a true enterprise cloud which combines the elasticity and agility of shared infrastructure with granular control, security and performance-predictability that is quickly becoming the market's most competitive offering. Security is both a differentiator and a topic that is in the critical path of every customer's successful adoption of Oracle Cloud Infrastructure (OCI). Oracle is building out a new Field team of proven Security architects with a talent for shaping, writing and speaking to technical differentiation.
As a Cloud Security Architect, you will work with Oracle's customers to help them securely adopt Oracle Cloud Infrastructure (OCI). In this role, you will be guiding our customers' cloud security architecture through the stages of cloud adoptions from lift-and-shift of mission critical applications to development of new cloud-native applications. The right candidate will be comfortable presenting to C-level executives, security architects, cloud architects, and DevOps engineers.
Responsibilities:
Communicate Oracle's Cloud Security strategy to C-Suite and technical leaders

Work closely with Product Management to develop and deliver differentiated value propositions

Work with customers to define the security architecture for their OCI workloads

Build customer-centric, best-in-class assets for understanding and using security on OCI

Lead a team of Skilled Cloud Security Architects
Requirements:
10 years of computer security experience

3 years cloud migration or cloud security architecture experience with Oracle, AWS, Azure, or GCP

Knowledge of compliance frameworks: NIST, PCI, HIPAA, etc.

Scripting/development experience in: Python, Node.js, Java, Bash, etc.

Infrastructure as Code experience: CloudFormation, Azure Resource Manager, Terraform, Kubernetes

Knowledge of JSON, YAML, SQL

Team Leading experience
Certifications:
One or more cloud certifications: AWS Certifications: AWS Solutions Architect, AWS Security Specialist, Microsoft Certified: Azure Security Engineer, AssociateMicrosoft Certified: Azure Solutions Architect, GCP Cloud Architect Certification, Splunk Certified Enterprise Architect, OCI Associate Architect, OCI Architect Professional

Optional: CEH, CISSP, CCSP
Direct Recruiter Contact: Erin Smith – Erin.d.smith@oracle.com
Oracle is an Equal Employment Opportunity Employer. All qualified applicants will receive consideration for employment without regard to race, color, religion, sex, national origin, sexual orientation, gender identity, disability and protected veterans status or any other characteristic protected by law.
Job: *Pre Sales
Organization: *Oracle
Title: *Cloud Security Architect *
Location: United States
Requisition ID: 200010FO
Oracle