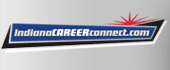 Job Information
Oracle

Cloud Engineering Delivery Architect/ Migration to OCI Architect

in

Indianapolis

,

Indiana
Partners with customers, sales, engineering and product teams to design, demonstrate and deploy Oracle Cloud architectures that address customer business problems. Drives Oracle Cloud customer consumption by accelerating the adoption of Oracle cloud services including discovery, design and deployment.
Engages with strategic customers, builds leadership relationships at multiple levels within organizations in order to design and implement solutions. Works directly with customers to gather requirements, develop architectures and translates business needs into solutions. May implement solutions and ensure successful deployments through code development and scripting. Displays product/application understanding through highly customized presentation demonstrations to customers, and at conferences, and events. Supports customer from Proof of Concept (POC) through production deployment of services via resource configuration, planning, and customer education/training. Creates and distributes technical assets (white papers, solution code, blog posts, and video demonstrations). Serves as a leading contributor for customers and sales on technical cloud solutions and customer success. Identifies gaps and enhancements to influence engineering roadmaps for customer driven features. Leading contributor, may provide direction and mentoring to others. Work is non-routine and very complex, involving the application of advanced technical/business skills in area of specialization. May interact with C level. Maintains expertise by staying current on emerging technologies.
Minimum qualifications include: 8 years experience with computer applications and tools required. Ability to travel 50% international and domestic. Preferred but not required qualifications include: Bachelor of Science-level university degree in Computer Science, Math, Engineering from accredited university; and/or relevant 8 years technical experience. Advanced degree in relevant field of studies highly desirable. Expertise in and an in depth and thorough knowledge of competitive and industry knowledge in the field of computer applications and tools; System and application design; Implementation of advanced product features; Project management; Solving technical problems with customers in technical environments; Written and verbal communication and interpersonal skills; Needs analysis, positioning, and business justification. 8 years experience and expertise in the clear communication of technical information to others through presentations, demonstrations, written communication and consultative solutioning experience.
Oracle is an Affirmative Action-Equal Employment Opportunity Employer. All qualified applicants will receive consideration for employment without regard to race, color, religion, sex, national origin, sexual orientation, gender identity, disability, protected veterans status, age, or any other characteristic protected by law.
A
n experienced professional in consulting, cloud architecture and delivery who has a deep understanding of cloud Infrastructure (Compute, Network, Storage, Database and security) and/or Oracle on-premises servers, VM, storage, database and security. Must have worked on a full life cycle project performing full stack migration from on-prem to cloud. The consultant will focus on helping customers determine the solution requirements and move non-Oracle applications (3rdparty) and custom applications that leverage Oracle databases onto Oracle's Cloud Infrastructure (OCI).
The position requires the ability to design, architect, write and deploy software to improve the availability, scalability and resiliency for large scale distributed software. Work closely with customers to identify workloads, plan, design, move workloads to Oracle cloud integration and lead testing, training workshops. Solve complex problems related to infrastructure cloud services and build automation.
Desired Skills/Experience
3 years of relevant experience with architecting and designing solutions in the cloud with any major cloud provider – Oracle, AWS (Amazon Web Services), Azure, Red Hat, or Google Cloud Portal.

Working experience in cloud infrastructure stack of any major Public Cloud provider – Oracle, AWS, Azure, Red Hat, or Google Cloud.

3rdparty applications, custom applications, and VM migration to the cloud using multiple tools and technologies.

Minimum 5 years of designing, building, operationalizing large-scale applications, integration and data solutions in AWS (Amazon Web Services), Google Cloud, Oracle Cloud (Oracle Cloud Infrastructure), or on-premise Oracle Fusion Middleware technologies (Oracle SOA Suite 11g/12c and Weblogic Server).

Design applications that support High availability and Disaster Recovery (DR) solutions in the cloud

Good understanding of security areas such as encryption of data at rest, in-transit, Identity and access management.

Experience with data integration platforms like Oracle SOA Suite 12c/11g, Oracle Integration Cloud (OIC), or other Enterprise Application Integration (EAI) platforms (Informatica, Dell Boomi, MuleSoft) to integrate with On-prem and SaaS applications.

Experience in building and managing Windows and Linux OS systems (IO, Network, etc.) with a good understanding of the Linux Kernel.

Experience in building and managing virtualized systems (KVM, OVM, Containers/Docker)

Working experience in any NoSQL Database or Databases like Oracle DB, SQL Server / Postgres / MySQL will be an added advantage

Scripting/coding skills (Shell, Python, Terraform, Ansible), knowledge of Java, SOAP, REST architecture, XML and JSON
Detailed Description:
As an Oracle Cloud Engineering Delivery Architect, you are responsible for working with Oracle customers to coach, mentor, and lead them hands on through their cloud journey to Oracle Cloud Infrastructure. Your specialization will be focused on cloud architecture and migrating 3rdparty applications and custom applications to Oracle Cloud Infrastructure.
As part of the Oracle Cloud Engineering team, you will be actively working on solution design and implementation aspects of projects, ensuring high quality, integrated software solutions within constraints of time and budget. You are responsible for leading the design and delivery of successful migration of workloads to the cloud.
Participating as an implementation lead, in projects requires hands-on technical expertise, project leadership experience, and client management skills. The work still requires technical hands on expertise for implementation and coaching clients and colleagues.
Individual will perform varied and complex duties and tasks that need independent judgment, in order to implement Oracle products and technology to meet customer needs. Should be able to operate independently to deliver quality work for customer engagements.
You will work closely with the Oracle and client project and program managers. You will also collaborate with other Oracle groups including Product Management, Product Engineering, Sales Account Management, Support, and Offshore Development to ensure high quality, on time delivery.
In addition to project delivery, you will be called upon to help the help your Cloud Engineering Delivery team in the following: Mentoring, Seminars, Customer Workshops, Proposals, and for providing subject matter expertise to support sales business development efforts.
Required to travel approximately 50%. – some projects require Oracle Consulting onsite Monday through Thursday. Others will allow one (1) or more weeks per month remote. Many clients allow at least two (2) weeks working remotely per month. The combination of all of these types of projects usually results in up to 50% travel. Note that due to Covid-19, there is NO travel for this role. Oracle Canada has halted all business travel until further notice.
Job: *Pre Sales
Organization: *Oracle
Title: Cloud Engineering Delivery Architect/ Migration to OCI Architect
Location: United States
Requisition ID: 2000115H
Oracle