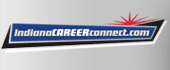 Job Information
System One Services

Chemist (3-5 years)

in

Indianapolis

,

Indiana
Chemist (3-5 years)Indianapolis, IN (/all-jobs?geoId=0225557e-f911-11e6-a386-bc764e1156ea)
Apply (/l/anonymous/b440eda6-9cc2-11e4-a7c5-bc764e10782d/0f2faa7a-5c3b-11eb-90d9-42010a8a0fd9/false?apply=true&returnUrl=%2Fl%2Frecruiting%2Fjobapplication%2Ffd1a6bf6-3676-11eb-84d8-42010a8a0004%2F0f2faa7a-5c3b-11eb-90d9-42010a8a0fd9%2Ffalse%3Fstep%3D1)
Type:Contract
Category:Scientific & Clinical
Job ID:183226
Date Posted:12/04/2020
Title:Chemist (3-5 years)
Location:Indianapolis, IN
Start date:ASAP
Responsibilities:
Perform accurate and timely testing of routine and some non-routine lab samples in accordance with appropriate Good Manufacturing Practices and safety guidelines.

Completes second person verification of test results.

Participates in laboratory root cause investigations and quality system improvement initiates by executingwell defined protocols and procedures.

Shares technical information and best practice within the group.

Design and evaluation of experiments, methods development and characterization, support of process development / optimization and the analysis and interpretation of data.

Conduct studies to validate methods, develop methods, evaluate new technologies.

Sample Analysis. Sample preparation, instrument set-up and operation, data entry, primary data review. Coordination of method transfers and co-validations.

Qualifying, calibrating, and maintaining analytical instrumentation.

All laboratory work will be conductedand documented in accordance with the appropriate Quality System.

Act as a resource for insuring adherence to quality systems.
Requirements:
Chemistry degree required

Must be able to lift 5L of Liquid– 0-24 lbs.

Personal Protective Equipment required in the Laboratory: Safety Glasses, gloves, Safety Glasses.

Masks must be wore on site.
Joule, a System One division is a leader in specialized workforce solutions and integrated services. With more than 6,000 employees and roughly 50 offices throughout the U.S. we provide scientific, clinical, engineering, energy, IT, legal and administrative staffing services. For more than 40 years, we have delivered workforce solutions and integrated services to clients nationally.
Apply (/l/anonymous/b440eda6-9cc2-11e4-a7c5-bc764e10782d/0f2faa7a-5c3b-11eb-90d9-42010a8a0fd9/false?apply=true&returnUrl=%2Fl%2Frecruiting%2Fjobapplication%2Ffd1a6bf6-3676-11eb-84d8-42010a8a0004%2F0f2faa7a-5c3b-11eb-90d9-42010a8a0fd9%2Ffalse%3Fstep%3D1)