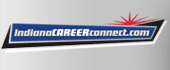 Job Information
Parker Hannifin Corporation

Chemical Mixing/Blending Cleaners (2 positions)

in

INDIANAPOLIS

,

Indiana
Chemical Mixing/Blending Cleaners (2 positions)
Location : INDIANAPOLIS, IN, United States
Job Family : Manufacturing
Job Type : Regular
Posted : Apr 15, 2021
Job ID : 19698
Back to Search Results
Job Description
Apply Now >
Save JobJob Saved
Operator is responsible for performing all required job functions to clean various manufacturing equipment including: all mix and deair tanks, tote tanks, filters, casings, gates, drums, etc. They are expected to follow all necessary guidelines established for departmental accountabilities; specifically, overall cleanliness of equipment and area, regulations and uses of waste streams, proper soap and solvent usage, and health & safety concerns in order to safely and efficiently assure that equipment is clean and ready for use. No chemical experience necessary, training will be provided.
Working with various types and sizes of mixing and blending equipment, machinery, tow motors and lift assist equipment

Develop a thorough understanding of processes, procedures, warehouse locations, work instructions and raw materials

Accurately and thoroughly complete paper work recording key information

Be diligent when scraping, cleaning, tear down and rebuild of equipment, according to instructions

Follow safety standards, work standards, processes and procedures

Adhere to all safety and quality policies and be committed to continuous improvement by suggesting updates to processes and procedures for the department
Minimum Qualifications:
High School Diploma/GED

Must be committed to working safely and producing high quality products

Committed to teamwork by being approachable, respectful and willing to help others

Ability to understand and perform processes across various production department(s)

Willing and able to work 1st, 2nd or 3rd shift

Ability to drive a forklift

Ability to wear a respirator, climb stairs, and carry materials up to 50 pounds

Capable of reading and understanding written instructions and/or procedures and able to comprehend any regulations pertaining to our industry Preferred Qualifications:

Forklift/Tow Motor experience

1-3 years cleaning, sanitization, or chemical mixing/blending experience

Previous experience working in a Lean Manufacturing environment

SAP experience beneficial

Ability to perform light maintenance on manufacturing equipment

Basic knowledge of chemistry such that chemical reactions taking place in the production of products is understood

Experience working within ISO/QS9001, TS16949 and ISO14001 quality and environmental systems
Founded in 1917, Parker Hannifin Corporation is a $13.7 billion, global company. With annual sales of $13.7 billion in fiscal year 2020, Parker Hannifin is the world's leading diversified manufacturer of motion and control technologies and systems, providing precision-engineered solutions for a wide variety of mobile, industrial and aerospace markets. The company has operations in 49 countries around the world. Parker has increased its annual dividends paid to shareholders for 63 consecutive fiscal years, among the top five longest-running dividend-increase records in the S&P 500 index. Parker's engineering expertise and broad range of core technologies uniquely positions the company to solve some of the world's greatest engineering challenges. By partnering with customers, Parker improves their productivity and profitability and seeks new ways to solve humanity's biggest challenges.
Parker is an Equal Opportunity and Affirmative Action Employer. Parker is committed to ensuring equal employment opportunities for all job applicants and employees. Employment decisions are based upon job related reasons regardless of race, ethnicity, color, religion, sex, sexual orientation, age, national origin, disability, gender identity, genetic information, veteran status, or any other status protected by law. U.S. Citizenship/Permanent Resident is required for most positions. ("Minority/Female/Disability/Veteran/VEVRAA Federal Contractor") If you would like more information about Equal Employment Opportunity as an applicant under the law, please go to http://www.eeoc.gov/employers/upload/eeoc_self_print_poster.pdf and http://www1.eeoc.gov/employers/upload/eeoc_gina_supplement.pdf
Drug-Free WorkplaceIn accordance with Parker's policies and applicable state laws, Parker provides for a drug-free workplace. Therefore, all applicants seeking employment with Parker will be subject to drug testing as a condition of employment.
Apply Now >
Save JobJob Saved