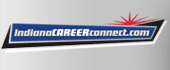 Job Information
American Express

Campus Recruitment – 2021 Infrastructure Engineer III Full Time, Global Infrastructure & Digital Workplace Technology – Mainframe Systems

in

Indianapolis

,

Indiana
Description
Don'tJust Build Tech. Change Tech ,
Innovation is at the heart of
everything we do. Every day, our technologists enable our customers around the
globe to achieve their goals. They design and deliver American Express
infrastructure and applications across all markets and business units. To meet
these demands, we're looking for problem solvers who can drive results through
precise analysis and programming methodologies, individuals with a strong
intellectual curiosity and a passion for innovation, and team players who can
convert their ideas into execution.
Technology opportunities are availablein
Ft.
Lauderdale, FL
Description
Global Infrastructure & Digital
Workplace Technology – Mainframe Systems is responsible for enterprise
technology infrastructure including mainframe, enterprise utilities, security
infrastructure, database operations, and 3rd party hosting.
The Infrastructure Engineer
will assist with the engineering and design of critical American Express
mainframe applications and infrastructure in conjunction with troubleshooting,
tuning and debugging of applications and databases utilizing the mainframe
platform. The Infrastructure Engineer will report directly to the Global
Infrastructure & Digital Workplace Technology – Mainframe Systems Director
of Architecture and Engineering, or the Director of Mainframe Infrastructure
Operations, or the Director of Mainframe Application Services.
Responsibilities
Assist withengineering of large/complex projects with a variety of components andintegration points

Activelymodernize platforms and applications using current agile practices (dev/ops)

Interactwith business and vendor partners to better understand their objectives,technical landscape and/or how to identify and solve complex problems/issues

Interactwith Infrastructure and Application Engineers and Architects to exploit modernmainframe technologies such as, Java, Encryption, Sysplex, Hybrid Cloud, HighAvailability, Active/Active and mainframe networking

Partner withEngineers to define solution requirements, perform coding and/or hands-ontechnical implementation

Assist with infrastructureperformance and security assessments

Assist withinternal analysis and support to ensure proper escalation during outages orperiods of degraded system performance

Participatein brainstorming and discovery exercises to determine new technologies based onresearch, proof of concept efforts and independent investigation

Ensureengineering is consistent with enterprise engineering standards, guidelines andprinciples

Participatein team architecture and engineering discussions and forums

Employtechnical expertise to help team members overcome technical problems duringproduction outages and solution delivery

Ensure compliancewith technical, architectural, regulatory, and strategic standards, policies,and procedures
Qualifications
Qualifications
Must earn a Bachelor or Master's degree in Computer Science, Computer Engineering, or related field by August 2021

Knowledge or willingness to learn modern mainframe technologies on z-platforms such as Java, Encryption, Sysplex, Hybrid Cloud, High Availability, Active/Active and Mainframe Networking

Excellent verbal and written communication skills with the ability to adapt a message to the appropriate audience

Strong strategic thinking, problem solving, data analysis, and decision-making skills

Experience with design and implementation strategies of mainframe and distributed applications
Life at American Express
American Express is known for backing our customers to help them achieve their goals and dreams, both big and small. At American Express, we're changing the way people live and work through meaningful projects with real-world impact. When you join our team you can make a difference by improving the everyday lives of customers around the world.
Growing great leaders is one of the things that sets American Express apart. Every employee has the opportunity—and is encouraged—to take their personal leadership to the next level through a wide variety of leadership and learning programs.
Our employees and their families feel supported at every stage of their lives. We provide resources and benefits that help support their physical, financial and emotional well-being, such as our award-winning global corporate wellness program, Healthy Living, and many others including: 20 weeks of Paid Parental Leave (to be eligible, employees must complete at least one year of continuous service immediately prior to the birth or placement of the child), Health (dental and vision) and Life Insurance, Tuition Reimbursement, 401k with match. Some of our roles even offer flexible work arrangements so you can work how it makes sense for you.
Creating an inclusive culture is both a part of who we are and what we do together. We value and embrace the diversity of thought, backgrounds and experiences of all our employees. Through our 15 Colleague Networks, participants can broaden their associations with other employees while expanding their knowledge of the business.
Why American Express?
There's a difference between having a job and making a difference.
American Express has been making a difference in people's lives for over 160 years, backing them in moments big and small, granting access, tools, and resources to take on their biggest challenges and reap the greatest rewards.
We've also made a difference in the lives of our people, providing a culture of learning and collaboration, and helping them with what they need to succeed and thrive. We have their backs as they grow their skills, conquer new challenges, or even take time to spend with their family or community. And when they're ready to take on a new career path, we're right there with them, giving them guidance and support.
Because we believe that the best way to back our customers is to back our people.
The powerful backing of American Express.
Don't make a difference without it.
Don't live life without it.
Employment eligibility to work with American Express in the U.S. is required as the company will not pursue visa sponsorship for these positions.
American Express is an equal opportunity employer and makes employment decisions without regard to race, color, religion, sex, sexual orientation, gender identity, national origin, protected veteran status, disability status, age, or any other status protected by law.
Learn more about our opportunities at American Express by visiting https://careers.americanexpress.com .
Job: Unclassified
Primary Location: United States
Schedule Full-time
Tags USTech, Handshake UNV-12520
Req ID: 20006831
American Express