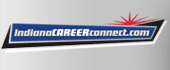 Job Information
TCC Software Solutions

Business Analyst (Contract)

in

Indianapolis

,

Indiana
Type: Contract Duration: 9 months Location: Indianapolis, IN
Our local client is looking for a Business Analyst for a critical 9 month plus engagement. Candidate must be comfortable with technology, possess good analytical skills, and possess superior customer service skills. Candidate needs to be a proven team player willing to do what is needed to get the job done, and have the capacity to learn and support a wide range of system functionality. The candidate must also be articulate, passionate about helping users, and be an enthusiastic self-starter who is comfortable working in a fast paced environment with minimal supervision. Business Analyst will provide end clients technical leadership to ensure that business requirements are being identified and met in a timely manner
Duties and responsibilities • Provide day-to-day end-user support of cloud based solutions; support includes system configuration and maintenance• Assist users with proactive best practices to enhance and increase their knowledge of application• Maintain user roles and profiles, security settings, access settings etc. • Create and manage custom fields, formulas, validation rules, custom workflow, and approval processes within software• Identify business requirements by establishing a rapport with system users or other persons in a position to document user requirements to address changing business needs• Maintain day to day operational activities while proactively reaching out to system users/owners for future enhancements to keep the tool relevant and constantly evolving.• Work both independently and in a team environment, with multiple and fluid demands.• Recommend and document I.T. procedures within the department• Assist user community with quality assurance testing.• Assist in the development of comprehensive test cases at the application and multi-application levels. Assisting with end-user testing responsibilities.• Maintain user confidence and protect operations by maintaining proper information confidentiality.• Perform other duties as assigned.
Skill Requirements:• 3-5 years of systems administrator experience with a cloud based contact center or case management solution.• Proven organization, communication, leadership, and problem-solving skills. • Proven ability to self-manage and complete deliverables. • Experience in public health or medical related industry.• Experience with development and presentation of training materials. • Ability to manage projects, tasks, and deadlines.• Ability to multi-task, effectively manage competing priorities and ambiguity is essential.• Must be well organized and detail oriented.• Must exhibit critical thinking and problem solving skills. • Exceptional analytical and conceptual thinking skills.• Excellent documentation skills. • User-level Experience with Microsoft Office Suite, including Outlook, Word, Excel, PowerPoint, Publisher, and Access• Bachelor's Degree from an accredited four-year college or university in Computer Science, Business Information systems, or a related field.
At TCC, we know that having a strong company culture is paramount in sustaining the success and stability of the company, especially within the information technology industry. We place our focus on the people who make our success possible and strive to create an environment that preserves and fosters growth while still promoting the DNA of our company.
Our core values:
Building strong, reliable relationships with our employees, our partners and our clients

Upholding integrity, honesty and respect

Supporting our local community

Encouraging continued education and development